August 10, 2022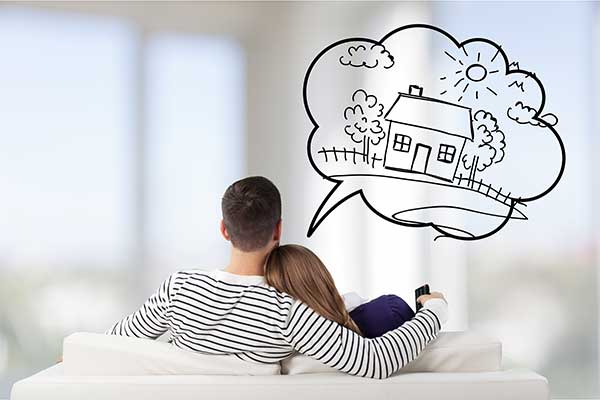 Many people choose to rent before they buy a house. Whatever the reason may be, you might be at a point where you're now ready to stop renting and start looking for a permanent home. It can be tricky to navigate the world of house hunting after renting, but with some basic research you can feel confident moving onto your next big life event, owning a home.
Before You Start Looking
There are many online websites that provide you with homes for sale. Nowadays you can even house hunt while being states away. Before you turn to Zillow or Redfin, you need to review your finances and budget accordingly.
While you are used to your monthly rent payment, owning a home comes with other costs that you should be prepared for. You will need to consider moving costs, homeowner's insurance, private mortgage insurance, utilities, trash, taxes and more.
In addition to your quarterly and monthly bills, you should also think about anything else you would need for your home. Most people don't fully furnish their house right away or get right to landscaping and yard work, but you can help your future self by setting aside money for these costs as well.
Your new house is most likely going to be much bigger than your rental property and come with more upkeep. Other things to consider are money for maintenance and repairs for things like your HVAC system, roof, plumbing or any other problems that could surface after buying your house.
Talk to an Expert
You will also need to set aside money for your down payment and closing costs. Once you meet with a real estate agent and speak with a Diamond mortgage expert to get pre-qualified, you will have a better idea of what you can expect those to be.
After you are pre-qualified, your realtor will have an idea of what you can afford and can start to show you houses.
Prioritizing During a Competitive Market
When house hunting in a competitive market, you need to think about what's really important for your home to have, and what are wants that you can think about down the line. The reality is, the house you love is most likely on 20 other people's radar and might have multiple competitive offers.
More to Consider
For a lot of people, renting seems like the cheaper option when deciding if they should buy a house. However, the lower monthly payment has more to it. At the end of every lease, your landlord can decided whether or not to increase your rent, and normally they do. While your rent could have started at $1,000 per month, in three years it could end up being $1,300 or more, or even higher in competitive housing markets.
Once you get a mortgage, the principal and interest portion will be the same for a fixed rate mortgage. If your first mortgage payment on principal and interest is $1,000, it will stay $1,000. Your property taxes and homeowners' insurance will likely change over time, and may cause your payment to increase.
When You Should Start the Home Buying Process
With a competitive market it's also important to establish a timeline for when you want to buy a house. Diamond's Mortgage Origination Manager, Ben H., recommends starting the home-buying process anywhere between two- and four-months months before your lease is up.
"If you think you will find a home quickly, or are doing a private sale from a family member, it could take as little as two months. However, in the current market it could take between three- and four-months or even longer to find a home," Ben said.
You Can Buy a House
Buying a house is a big step in your life and is an important financial decision. It will be a lot of saving and preparing. By starting now, you can set yourself up for success when you're ready to move on to home ownership. Speak with a Diamond mortgage expert today for more information so you can be ready to buy a house.