August 10, 2022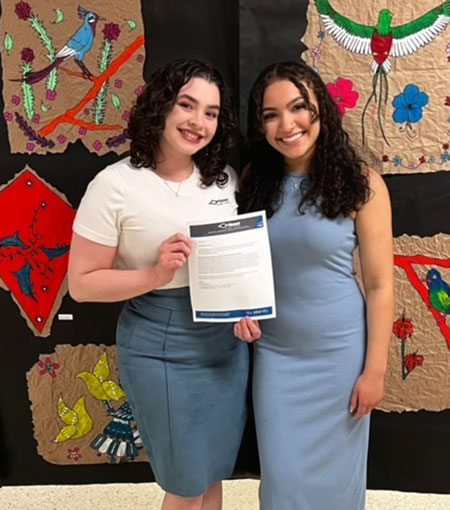 Diamond Credit Union awarded seven local high school graduates with the Alfred A. Panfile Scholarship. Each recipient was awarded $1,000.
Photo (Right/Above): Pottstown Branch Manager, Amy F. (Left) with Panfile Scholarship recipient, Jayniana Williams.
The recipients are:
Angelina DiSantis, Boyertown High School, University of Dayton
Katherine Klein, Spring-Ford High School, Trinity University
Madeline Nigrini, Wilson High School, University of Vermont
Owen Negri, Muhlenberg High School, University of Vermont
Samuel Orzolek, Exeter High School, Dickinson College
Jayniana Williams, Pottstown High School, Stanford University
Shannon Stump, Reading Hospital School of Health Sciences
Areas of study for the recipients range from Health Sciences, Political Science, Human Biology, Nursing and more.
"These students are the future of our communities," Diamond Credit Union's President/CEO Rick Patel said. "We are happy to be able to provide them with resources to help them pursue higher education and we can't wait to see what else they accomplish."
How Recipients are Selected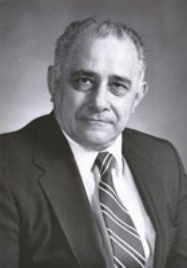 These students were hand picked by the faculty of the seven districts in Diamond's servicing area. Officials are asked to select a senior whose goals and lifestyle align with the Panfile Scholarship. Some of these characteristics include: volunteerism, leadership, commitment to community and personal responsibility.
Photo (Left/Above): Alfred A. Panfile
About the Panfile Memorial Scholarship
Although this scholarship's parameters have been evolving since it was first created in 2004, the significance and legacy has not changed. Diamond created the scholarship to honor one of the Credit Union's volunteer Board of Directors, Alfred A. Panfile. Panfile demonstrated a true passion for improving his community and the credit union.
This year marks the 19th group of students that have been awarded the Panfile Scholarship.
Educating Teens and Young Adults
Diamond believes in educating community members about financial literacy. Branch employees have visited local high schools and provided budgeting lessons and tips for managing money. Diamond also partnered with Zogo, a financial education app. Zogo has over 300 lessons that go over budgeting, spending, investing and more. Each lesson completed earns the user points that can be redeemed for $5 gift cards. Download the app here.
Helping local youth succeed…that's younity.