Protecting Our Members' Personal Information
Diamond Credit Union is committed to providing you and your family financial products and services to meet your needs and reach your family's financial goals. We are equally committed to protect our member's privacy. You can be confident that your financial privacy is a priority of your credit union. In fact, we view that as one of our most important responsibilities. The purpose of this privacy notice is to explain how we collect, use and safeguard your personal financial information.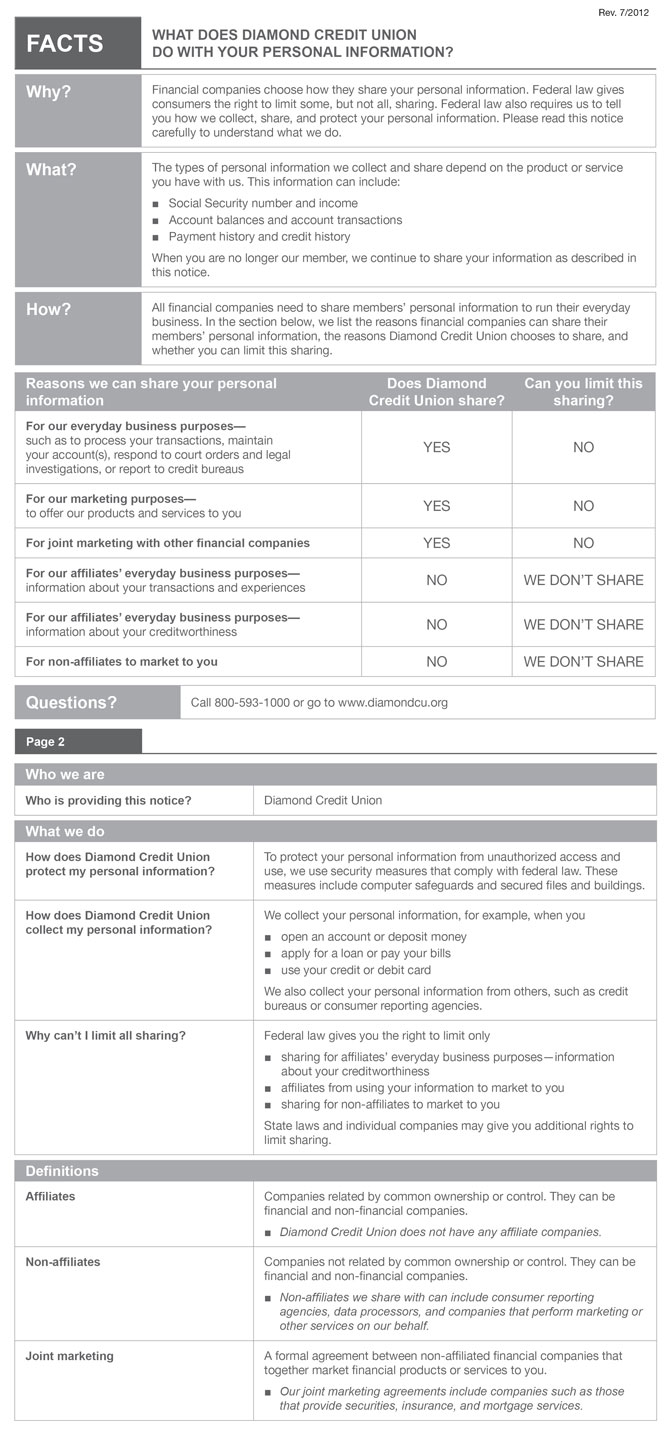 Privacy Statement for Diamond Credit Union's Web Site
Thank you for viewing our privacy statement. Visitors to Diamond Credit Union will remain anonymous. We do not collect personal identifying information about visitors to our site. Our servers collect standard non-identifying information about visits to the site, such as date and time visited, IP address, city, state, and country. This information is used to compile standard statistics on site use.
If you have provided personal identifying information via e-mail (such as name and address), the information will only be used to communicate with you to handle your request. It is not sold or transferred to other parties. Diamond Credit Union is committed to protecting your privacy.
Complaints about this site should be directed to:
Todd R. Rothenberger
Sr. Vice President/Chief Marketing Officer
Diamond Credit Union
1600 Medical Drive
Pottstown, PA 19464
Phone: 610-326-5490
FAX: 610-718-0294