February 10, 2022
Buying a home can be one of the most rewarding things in life. However, if you're unfamiliar with the process, it can seem challenging or overwhelming. Getting Pre-qualified should be the first step in your house hunting journey. If you start here and follow through the motions, house hunting can be as easy as 1-2-3.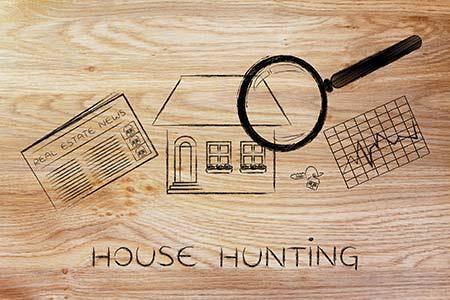 What Does it Mean to be Pre-Qualified for Buying a Home?
The last thing you want to do is buy a house that is outside of what you can afford. Getting pre-qualified helps buyers understand how much they can spend, as well as an estimate of the other costs you will encounter when buying a house.
The process of getting pre-qualified starts with getting in touch with one of Diamond's mortgage experts. They will go over things like your income, credit history, liabilities and other aspects that factor into how much you will be approved for. You will also learn about the different types of mortgages, and which one fits your lending needs and budget.
"Getting pre-qualified benefits the borrower in a few different ways," Diamond Credit Union's Mortgage Origination Manager, Ben H. said. "It gives them an idea of how much house they can purchase and what they can expect for a monthly payment. It will also tell them how much they will need for their down payment and closing costs, that way there are no surprises. The last benefit is that realtors will be more willing to show homes to people that are pre-qualified over someone that isn't."
Once you meet with an expert, they will send you a pre-qualification letter that goes over everything mentioned above. This letter will be used as your blueprint when house hunting. Once your realtor receives your pre-qualification letter, they can begin to find houses that match your budget.
Being Pre-Qualified is Crucial in a Seller's Market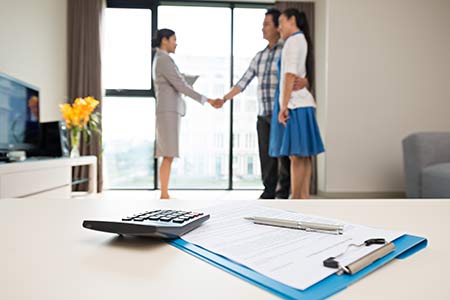 When house hunting in a seller's market, it can seem like houses are being sold after days of being on the market. With a high demand of houses and low inventory, houses are receiving multiple offers within a short time frame, therefore selling much faster than if it was a buyer's market.
"Now more than ever a pre-qualification letter, and even going as far as pre-approval, is vital to a buyer's success in securing a house," RE/MAX of Reading Realtor, Dave Mattes said. "Competition is very tough for every buyer right now and looking at houses and attempting to make offers without at least a pre-qualification letter doesn't make sense."
For reference, a pre-qualification letter is meant to give the buyer an idea of what they can afford. A pre-approval letter is a fully underwritten mortgage application.
Mattes elaborated about buying a home in the current market, "If you look at homes without a pre-qualification letter and you want to make an offer, you then have to scramble to get a pre-approval before your agent can make an offer. The offer deadline will most likely come and go before you get your official pre-qualification or pre-approval."
This is why most realtors won't show you houses if you don't have a pre-qualification letter ready to go. It's important to have all of your ducks in a row before house hunting so you can compete in these competitive markets.
In Summary, You Need a Pre-Qualification Letter
Even if you're house hunting in a market that's not as competitive, you should still be pre-qualified. Starting your house hunting journey financially stable with a vision in mind of how much you can spend is just as important as finding the right house.
Buying a home is a big decision. Getting pre-qualified is a step in the right direction to ensure that you make the best decision for you. If you have any questions or want to start your journey to buying a home, contact a Diamond representative today.