Alfred A. Panfile Memorial Scholarships
Recipients of the Alfred A. Panfile Memorial Scholarship are chosen by the faculty and staff at 7 local schools in our serving area. School officials are responsible for selecting a student from their graduating class based on the characteristics which exemplify the spirit of Alfred A. Panfile including: Volunteer Work, Leadership Skills, Commitment to the Community, and Personal Responsibility.
The participating schools are selected based on proximity to Diamond branches. The school districts are Boyertown, Exeter, Muhlenberg, Pottstown, Spring Ford, Wilson, and the Reading Hospital School of Health Sciences.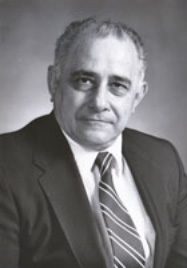 About Alfred A. Panfile
Alfred A. Panfile was one of Diamond's loyal members and a long-time component of the credit union's Volunteer Board of Directors. Panfile was a true inspiration to his colleagues due to his unwavering commitment to making his community a better place. In 2004, the Executive Management and Board of Diamond Credit Union unanimously agreed to honor Panfile with the creation of a scholarship in his name. Initially, this was an academic scholarship available to members-only. After Panfile's passing in 2012, the scholarship program shifted focus to concentrate on Panfile's true legacy of giving back to the community and supporting local youth. Since then, recipients have been accomplished young adults who make a positive impact in the world around them.