March 31, 2022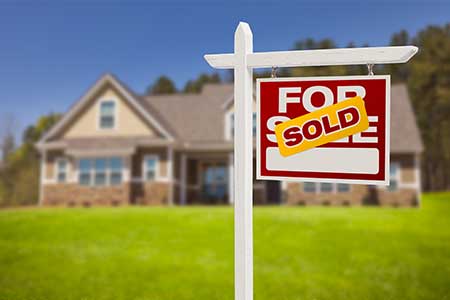 There are a lot of misconceptions about how much money you need when buying a home. There are also many things that factor into your total. When you do a quick internet search, a common answer is that you will need between three and 20 percent of the home's cost for your down payment. While this is true, you will need additional funds to pay for fees, inspections, taxes and other closing costs.
Let's Start With the Basics
Some basic research about the true cost of buying a home will almost always mention your down payment. This will vary depending on whether you're a first-time homebuyer (FTHB), the type of mortgage you plan on using and the cost of the home. No matter what, your down payment will need to be paid upon settlement.
If you're a FTHB, you may be able to put down as little as three percent. If this isn't your first time buying a home, you may be eligible to put down as little as five percent. The reason you see 20 percent mentioned a lot when referring to down payments, is because this how much you would need to avoid paying Private Mortgage Insurance (PMI).
The other benefits of a bigger down payment include less interest paid in the long run, faster accumulation of home equity and a smaller monthly payment.
Diamond Credit Union's Mortgage Origination Manager, Ben H., said that it's important to note that you can't use cash or unsecured loans for buying a home.
To pay for your down payment and closing costs, you can only use eligible funds that you have in your banking account. Eligible funds include your own savings or a gift from a direct blood relative. Unsecured borrowed funds, such as a personal loan, cannot be used when buying a home.
You should also keep in mind that if you put in an offer that ends up being over what the house is appraised for, that amount will also need to be paid in full. For example, if you offer $200,000, but the house is only appraised for $190,000, you will need to pay that extra $10,000 using eligible funds. That portion cannot be included in your mortgage.
During a seller's market, it is common to see houses being purchased for over asking price because of the low inventory and high demand for houses.
Money for Closing Costs When Buying a Home
Now you know that your down payment needs to be paid using eligible funds. There are other costs you should know about, so you aren't left with a big surprise when you want to put an offer in. These other costs are known as closing costs, and they can be as much, if not more than your down payment. Closing costs are things like origination charges, title fees, taxes, insurance and more.
When you speak with Diamond's Mortgage Team, they will go over an estimate of how much you can expect your down payment and closing costs to be, as well as provide you with a pre-qualification letter.
The picture below provides an example of what your loan summary might look like. The loan summary breaks down the costs of buying a home and what will need to be paid at closing. It's based off the purchase of a $200,000 home, with three percent down.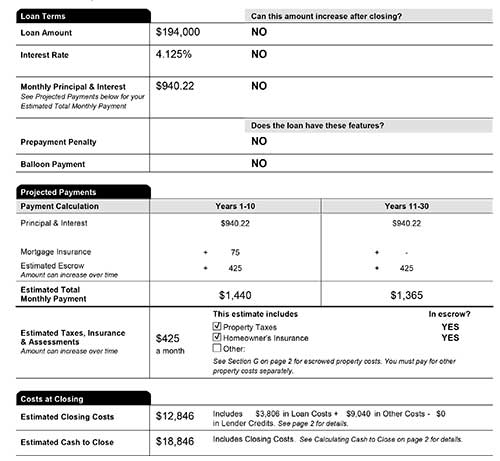 In this scenario, you would need $18,846 of eligible funds to close. This cannot be rolled into your mortgage or paid with unsecured funds; it must be paid at closing.
How to Help Yourself with Closing Costs
This information may be a game changer for you. Many don't expect the additional costs when they start their home buying journey. It's important to know that there are things you can do to help yourself.
When you're buying a home in a buyer's market, that means the buyer has leverage over the seller. There are many homes for sale, and not many people looking to buy them. Seller's assist can be worked into your contract. This is when the seller agrees to pay for a certain percentage of closing costs, which is helpful if you don't have as much money in eligible funds. Seller's assist during a seller's market is unlikely, but not impossible.
This might be overwhelming, but Diamond is here to help you every step of the way. Whether that means speaking with a branch representative to help you start saving, or meeting with the Mortgage Team so you can start looking for houses. Diamond is happy to be your partner in the home buying process.
Diamond Credit Union wants to help you fulfill your dream of owning a home. Contact a Diamond representative today at 610.326.5490 or visit your local branch to get started.