August 6, 2019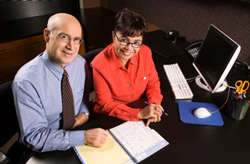 Are you thinking of starting a nonprofit? Nonprofit organizations are committed to a particular social cause or shared point of view and can include public arts organizations, charities, and religious organizations. Rather than distributing surplus funds to stakeholders, nonprofits use them to pursue philanthropic goals.
Ready to get started? Here's what you need to know when it comes to securing financing for nonprofits.
Why Should I Start a Nonprofit?
Starting a nonprofit gives you the chance to help others, especially the less fortunate. The satisfaction of philanthropic work can be much more valuable than simply accumulating wealth with a for-profit business. Plus, you'll build lasting relationships within your community and enact meaningful change. For example, you can get community members involved by including them on your nonprofit's board of directors.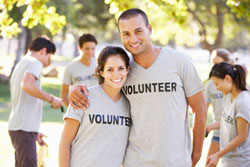 "Nonprofits can be exceptional contributors to our society. If you're looking to start a nonprofit, seeking out and partnering with reliable resources, such as your local SCORE program, can assist you with expert insight in many aspects of forming a nonprofit," added Phil Fry, Business Services Manager at Diamond Credit Union.
As a nonprofit, you can qualify for 501(c) tax-exempt status, meaning your organization won't have to pay taxes on any income you produce. Any donations your nonprofit receives will be tax deductible, and you might even be exempt from property taxes. You'll need to file IRS Form 1023 to apply for 501(c) status.
Running a nonprofit also guarantees you have limited liability. You can't be held personally responsible for the nonprofit's debts or liabilities, and you won't owe money to lenders or stakeholders.
Where Can I Get Funding for Nonprofits?
Funding for your nonprofit can come from a variety of sources. You'll find a few of the most common sources below.
CREDIT UNION LOANS
Credit unions are a great choice when it comes to financing for nonprofits because they're focused on investing back into the local community. Like nonprofits, credit unions are not-for-profit and designed to serve their members — not shareholders or leadership.
GRANTS
Grants can be highly competitive, especially if they're government funded. Keep in mind that grants can take a long time to come through, so don't choose this option if your organization is on a tight funding schedule. It's also important to know that grants usually won't provide as much money as loans.
You can find grants for your nonprofit through sources like the federal government, corporate and local foundations, and your board of directors.
INDIVIDUAL DONATIONS
Some nonprofits use individual donations to fund their startup costs. Make sure you find a donor who fully supports your organization's mission and goals. If you do use an individual donor, make them feel valued by giving them the opportunity to be involved in your nonprofit, possibly by having a voice in its operations by serving on your board of directors or through volunteering their time and expertise.
INSTITUTIONAL DONATIONS
Like individual donors, institutions need to be sold on your organization's mission and impact. Examples of institutions that donate to nonprofits include The Gates Foundation, the United Way, GE, Disney, Amazon, and Whole Foods.
PRIVATE ENDOWMENTS
Private endowments are usually made up of gifts and bequests from donors. They typically require that the principal remain intact and is invested to create a source of income for the organization. Endowments are typically limited to the philanthropist's area of interest.
What Can I Use Nonprofit Funding For?
Your nonprofit can use its funding for a variety of purposes. Here a few of the most common:
Cash Flow – Many nonprofits don't have a steady stream of cash coming in, so they'll replace it with loan or grant money.
Equipment and Supplies – You can use your funding to purchase new equipment or supplies for your nonprofit.
Real Estate – Most lenders will finance your nonprofit's mortgage if you're looking for a new space. You can also use your funding to redesign your current venue or make improvements.
Debt Consolidation – If you owe money to several creditors, you can use your financing to consolidate your organization's debt. Only owing money to one lender means you'll pay less interest in the long run.
Marketing for Growth – You can also use your funding to get the word out about your nonprofit through marketing efforts, which in turn can lead to more growth in awareness and contributions.
What Do I Need to Apply for Nonprofit Funding?
Wondering how to secure funding for a nonprofit organization? You'll need several important documents, but here are the most important:
Financial Statements – These give lenders a snapshot of your organization's net worth, cash flow, spending, and assets. Bank statements are especially important because they show the lender how much your organization can afford in monthly payments.
Nonprofit Bylaws – These provide lenders with a closer look at your organization's financial model to help them customize your funding.
Board Resolution – This gives the lender information on your nonprofit's board of directors and some insight into the nonprofit's financial history.
What Are the Potential Liabilities of Nonprofit Borrowing?
This article identifies opportunities to fund a nonprofit, but there are some precautions to keep in mind. It's important to understand that your collateral can be repossessed if you don't make payments on your loan. In some cases, repayment plans can take a toll on your cash flow and create liquidity problems. Make sure you're only borrowing the amount you need.
Finally, it's crucial to understand the repayment terms, fees, and interest rates involved in your financing. Always read the fine print. And remember that while long-term loans carry lower monthly payments, they often cost you more over time due to accruing interest.
The Business Services Center at Diamond can help you learn more!