July 26, 2018
The small business benefits of local credit union are worthy of consideration. In a recent Raddon Research study, business owners were asked about the attributes they look for when choosing a primary financial institutions (PFI). At the top of the list were level of service, convenient locations and hours, and online banking technology. They also want free business checking, a wide range of products and services, and attractive deposit and loan rates. It's a long wish list but little do business owners know, they can meet all their needs by partnering with their local credit union.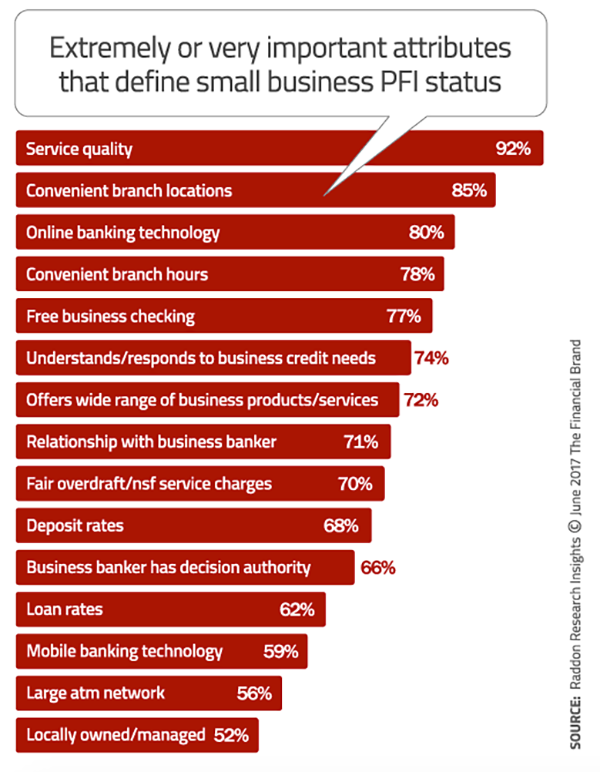 1. Full-Service Business Banking
It's a common misconception that credit unions only offer a small menu of products and services. In reality, your local credit union offers a full complement of small business banking services that include checking, lending, investments, and credit card.
And you won't need to settle for one-size-fits-all products. You'll have options that best meet the needs of your brand new, growing, or established small business.
Additionally, when you're approved for a small business loan at Diamond Credit Union, your loan is never sold to another lender, which is something not all banks can promise. This strengthens your partnership and trust with your credit union.
2. Members Are Rewarded with Great Rates
Did you know that credit unions do not have shareholders? Unlike banks who, ultimately, must pay out their profits to shareholders as dividends, credit union profits go back to members in the way of desirable rates.
As a small business account holder at a credit union, you'll receive higher rates on interest-earning accounts (checking, share deposit, or money market accounts). You can also take advantage of lower interest rates on commercial lending products, which can save you substantially over the length of your loan.
3. Fee Structure That Benefits Members
Fees can be a sticking point for any financial account holder but working with a credit union you'll find that fees are structured to benefit you, the member. Here's a perfect example:
Banks often charge PER ITEM fees and count each item individually within a transaction. So they will process 100 items (checks, as an example) with no fees, and then will charge a fee for each additional item presented. For a business owner, this could be significant.
On the contrary, at Diamond Credit Union for example, their fees are multi-item transactional. So you can have multiple items within one transaction, and it will only count as 1. You still have 99 transactions – with however many items in them – left within each month to utilize without incurring any fees. Fees only occur when the total number of transactions has been reached for your account type (either 100 or 300).
4. Your Community is Our Community
You chose to open your small business and add value to your community. Local credit unions also invest in the growth of their community through small business lending and give-back opportunities through sponsorships, scholarships, and donations.
Working with a local credit union, you'll also have the advantage of local decision making. At Diamond, lending decisions are made locally. Your small business loan application won't be approved or denied by someone halfway across the country.
5. Easy Access to Your Accounts
Many businesses owners choose a major bank as their primary financial institution because they feel the online technology offerings are better. But they may be surprised to know that credit unions offer the same online and mobile banking access as larger banks. Most credit unions provide the ability to:
View real-time account activity
Transfer funds between accounts
Connect with your Quicken® or QuickBooks® platform
Make instant deposits
Pay bills online
Credit unions are often localized, offering their products and services to business owners who live or work in their local area. This leads many potential members to believe they can't access their account when they travel. However, many credit unions, are part of a worldwide network which allows members access to over 75,000 no-surcharge ATMs worldwide. So, access to money is no concern, no matter where you roam.
Visit one of Diamond's branch offices throughout Berks County and the Tri-County region to talk to one of our Business Services specialists and explore our business banking products.