April 28, 2023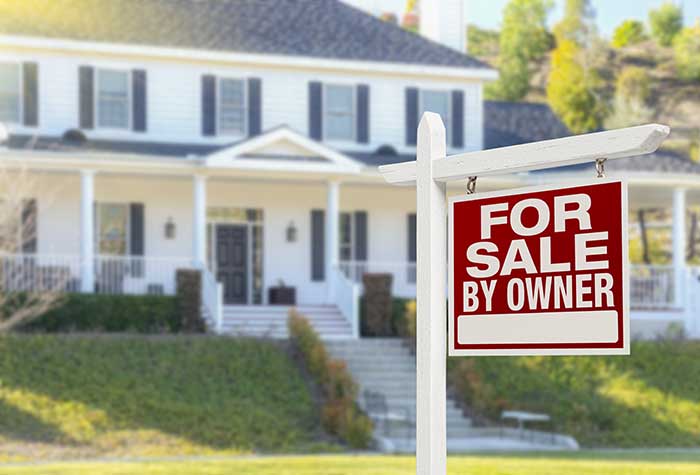 A private home sale isn't the most common way to sell or buy a home, but it is still an option in the housing market. Since purchasing a house via private home sale doesn't come up often, it can leave buyers and sellers wondering how it all works. Diamond's Mortgage Experts are available to assist you with your mortgage whether you use a real estate professional or purchase a home privately.
What is a Private Home Sale?
A private home sale is the selling or purchasing of a home without a realtor. When you see signs that say, "For Sale by Owner," (FSBO) or when a loved one might want to sell you their home with no realtor, this is considered a private home sale.
Sellers might go this route for a variety of reasons. When a seller sells their house with no agent, they're saving money on commission or other fees they would have to pay their real estate agent. Commission is typically 6% and is usually divided in half to go to the seller's agent and the buyer's agent. For example, if you're selling a $250,000 house, then the agents would receive $15,000 total to split.
Saving money is a big reason to go with a private home sale. Another common reason is a relative wants to sell their home to another family member. There would be no need for them to list it on the market since they already have a buyer in mind.
Diamond's Mortgage Origination Manager, Ben Huard, said that private home sales can be beneficial but you should make sure you have everything covered.
"Doing a private sale can be a good way for a seller to realize more gains from the sale of their home. Although if you aren't comfortable navigating the sale without representation, or marketing the property on your own, it can be worth the extra cost to hire a realtor or attorney. Not only can it provide some peace of mind, but it can also prevent you from making a costly financial mistake by entering into a contract you don't fully understand," Huard said.
Selling Your Home Privately
Even though you could potentially save a lot of money by selling on your own, you need to make sure you can handle all of the responsibilities and paperwork that comes with it.
You have to create a sales agreement if you go this route. This is a document that is written and signed after the buyer and seller agree on the sale price and terms of a real estate transaction. This document is important, so you need to get it right.
A sales agreement will include a description of the property being purchased, liability of each party, payment amounts and dates and much more. You can find the elements of a Pennsylvania Real Estate Sales Agreement online here for a more detailed description.
You can write a sales agreement yourself, use a realtor for assistance or contact an attorney.
More to Consider with Private Home Sales
Outside of the hefty paperwork involved in a home sale, there is everything else that leads up to it. You will need to prepare your home and research what you might have to update to have a better chance at selling.
You should consider everything from cosmetics, to making sure your roof and HVAC are in good condition. Staging and photographing your home is another task that you might have to utilize to sell your home. You will need to research staging tips to figure out the best layout for your house.
After prepping your home, you will determine a price and possibly market it yourself, then show your home to buyers. When that leads to someone making an offer, you will be responsible for negotiating, contract contingencies, the timeline of the sale and more.
Once you make it through negotiations you will be at closing, which is the final step in a real estate transaction.
Decide if FSBO is Right for You
Selling your home yourself could save you a lot of money. You just need to make sure you have the time, energy and resources to make it happen. If you're involved in a private home sale and are looking for financing options, contact one of Diamond's Mortgage Experts to see what is best for you.