February 9, 2023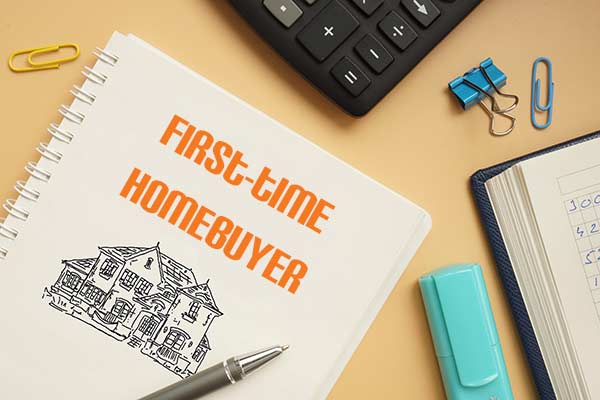 If you're a first-time homebuyer, seeing how much the down payment and closing costs add up to can leave you surprised to say the least. Pre-qualified, first-time homebuyers that use Diamond Credit Union might have additional resources to help with costs, depending on government funding and qualifications.
First-time Homebuyer Grant
There are several first-time homebuyer grants and Diamond specifically partners with First Front Door (FFD), a Federal Home Loan Bank homebuyer grant program. The FFD is government funding that is typically available starting in March of every year. It is available until the funds run out which could be anywhere from a few months to the end of the year.
If you are a first-time homebuyer using Diamond for your mortgage, the Mortgage Team will collect your information and apply for the grant to see if you qualify. The FFD program sets the guidelines for who qualifies for the grant.
The program looks at the median household income in the county that you live in and compares it to your household's income. Your household's income includes everyone that lives in your home, including any dependents. There are income limits which is why people don't qualify for the program, but there is no minimum or maximum credit score to qualify for it.
If You Qualify for First Front Door
This is what happens if you qualify. For every $1 that you contribute at closing, FFD will provide $3 in assistance, up to $5,000. For example, if you give $1,000 then FFD will provide you with $3,000. Diamond will reserve these funds for you up to four months after you initially qualify. After that they need to be released back to FFD.
It's also important to keep in mind that in order to be free and clear and not have to pay any of the money back, you need to stay in the home you buy for at least five years. If you do end up selling before the five-year mark, you will need to give back a prorated amount of money to FFD.
First-time Homebuyer Resources
Not every lender works with government assistance programs to provide first-time homebuyer grants. Diamond does, and the Mortgage team is here to look out for you through every step in the homebuying process.
If you're looking for guidance on purchasing your first home, check out more of Diamond's mortgage blogs and reach out to the Diamond Mortgage Team.