February 12, 2020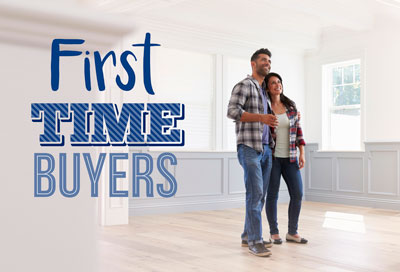 If you're thinking about buying your first home, you probably have a lot of questions. The process can be overwhelming, and there are many things to consider. Along with financial considerations, you have to find a trustworthy realtor and figure out where you want to live (among other things). So, what do you need to buy a house? If you're wondering what questions to ask when buying a house for the first time, we're here to help!
When Should I Get Pre-Qualified for a Home?
It's important to get pre-qualified before you begin looking at houses. After all, you don't want to fall in love with a house you can't afford. Luckily, pre-qualification is a relatively quick process.
The pre-qualification process helps you determine whether you're financially ready for homeownership and shows lenders whether or not you meet their minimum loan requirements. During the pre-qualification process, you mortgage lender will pull your credit score and verify your income. It's important to understand that pre-qualification does not guarantee final loan approval.
How Much Can I Afford to Pay Each Month?
You'll also need to figure out how much you can afford to pay each month, as this has an effect on how much you can borrow. Don't get attached to a home until you know how much you can afford. Start by asking yourself, "how much should I spend on a house?"
Lenders typically use your debt-to-income (DTI) ratio to calculate how much you can afford each month. Your DTI compares your monthly debts to your monthly pre-tax income. Not sure where to get started? This tool from Diamond helps you determine the most expensive house you may be able to buy based on the highest monthly payment you can afford.
How Much Should I Save for Post-Closing Expenses?
Many homebuyers wipe out their bank account to pay for closing costs, which is a very bad idea. Experts recommend having three months of monthly debt payments in your savings account as a cushion. This helps you prepare for emergencies.
In some cases, the sellers may not have disclosed every problem with the home. Home inspections catch most issues, but major problems can still crop up weeks or months after closing. You'll also need money to set up things like utilities, cable, and trash service. And depending on the season and where you live, you may need to purchase a lawn mower, leaf blower, or snow blower.
How Can I Find a Trustworthy Realtor?
You may also be wondering how to find a trustworthy realtor who will keep your best interests in mind. Your realtor will answer many of your technical, legal, and financial questions, so it's crucial that you can trust them. After all, the implications of receiving bad advice or a wrong answer can be disastrous. Here are a few tips for finding a trustworthy realtor:
Ask your lender, family, and friends for recommendations.
Research potential candidates in advance to learn about their reputation.
Interview several agents to make sure you know your options.
If a realtor isn't a good fit, choose another one.
What Are Mortgage Points and How Do They Work?
Many first-time homebuyers are confused by mortgage points and how they work. It's very important to ask lenders whether or not your interest rate includes points.
Simply put, mortgage points is money paid to a lender at closing in exchange for a reduced interest rate. Purchasing mortgage points is also referred to as buying down an interest rate. One mortgage point is equivalent to one percent of your mortgage amount. In other words, it equates to $1,000 of every $100,000 you borrow.
Mortgage points can be a smart choice for buyers with fixed-rate mortgages who also plan on staying in their home for a long time. This is because you're saving on interest over the life of the loan. However, it's important to make your decision carefully to ensure the long-term payoff of the additional upfront costs.
Ready to get pre-qualified for your first mortgage? Looking for conventional financing? Still asking "what do you need to buy a house?" The mortgage experts at Diamond Credit Union are ready to help!