January 18, 2022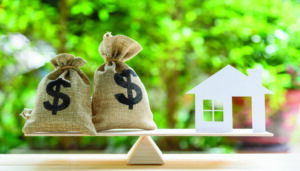 When buying a home, it can be easy to get caught up in the excitement of things. After all, it is a big decision. There can be so much going on and so many new terms, it's easy to get lost or caught up in the moment. You might find yourself wondering, what exactly does this mean? One thing that many new homeowners have questions about is home equity. This small but mighty term is an important subject that you should know about. Keep reading more to learn what home equity is, and what it means for your home.
Home Equity: The basics
In short, your home equity is the difference between what you owe on your mortgage and what your home is currently worth. If your home is valued at $200,000 and you have $150,000 left on your mortgage, that means you have $50,000 worth of equity. As you continue to make on time payments, your home's equity increases.
Equity also increases when you make improvements to your home. Whether it's small cosmetic fixes or major renovations, these can make the value of your home go up. Value can also increase if you sell your home during a seller's market. This means there aren't many houses for sale during periods of high demand, and prices are higher.
Just as your home's value can increase, it can decrease. Equity decreases if your home's value drops at a rate faster than which you're paying down your principal balance. This can happen if it's a buyer's market when you're selling your home or if you experience damage. A buyer's market is when there are many houses for sale and lower sale prices as a result.
Home Equity: How does it work?
To find how much equity you have, you must start with an appraisal to determine your home's value. Once you receive an official appraisal, you can calculate your equity.
When you make a down payment on your home, you begin to acquire equity. Aside from wanting to make a bigger down payment because it means less interest paid in the long run, it also means more equity in your pocket. When you sell your home, you will make a larger profit because you will have more equity than if you made a smaller down payment.
Going off the above example, if you put 20% down on a $200,000 home, that's $40,000. That means you have $40,000 worth of equity in your home. If you put 10% down, you would only have $20,000 worth of equity in your home.
Increase vs. Decrease in Equity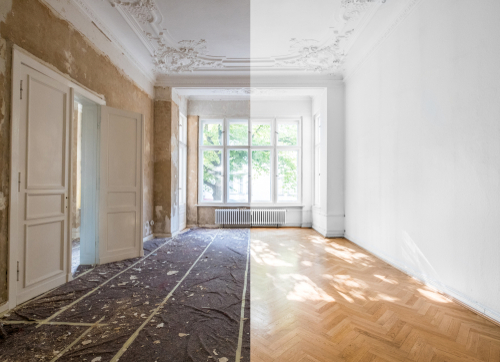 Imagine you've been making your monthly payments on time for four years. You have $135,000 left on your mortgage, which means you have $65,000 of equity. If you've made additional improvements and your home is valued at $210,000 now, then you have an additional $10,000 of equity.
That's a good scenario, but if your home's value decreases, your equity decreases with it. Maybe you're in year two of home ownership and one night your finished basement floods. You had to completely gut it and never got around to remodeling. Now your home is worth $190,000. You would calculate your equity like this: $200,000 (Mortgage) – $135,000 (What's left on the mortgage) = $65,000 (Equity) – $10,000 (Decrease from original value) = $55,000 in equity.
It's important that you increase your equity as much as possible. The more equity you have, the bigger profit you'll make when you sell your home. If your equity decreases, then you won't make the money back that you put into your home when you first bought it.
How Can Equity Help You?
Aside from making more money on your home when you're ready to sell, home equity can benefit you before you even think about that.
Using the best-case scenario from above, you have $65,000 worth of equity. You can use that equity to help you with other expenses you might have. This is where a home renovation loan or home renovation line of credit can help you.
A  home renovation loan is a lump sum, and a line of credit is a revolving door of funds.
Using these products means using your house as collateral, which means lower interest rates compared to most financing options. You can use them to pay off credit card debt, make improvements on your home and much more. For example, if you carry balances on your credit cards with high interest rates, you could use one of these loans to pay off the debt at a lower rate. Think of the money you could be saving month to month in interest.
Going to the bad scenario, maybe you did experience water damage and you want to take this as an opportunity to remodel. You could use the line of credit or loan to pay for these updates. By the end of renovations, your home could be worth more than before the damage which means more equity.
In Summary
Building equity in your home can help you in a variety of ways. The more you have means a bigger pay out, as well as more tools that can help you with other expenses. The easiest way to ensure your equity is growing is to make a larger down payment and continue to be on time with mortgage payments.
Call 610.326.5490 to speak with a Diamond representative and learn more about how your home equity can help you.