July 26, 2023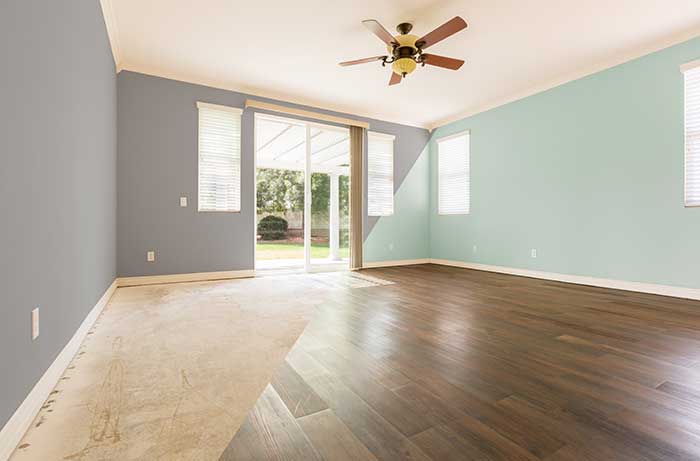 Your home equity can help you in this unpredictable housing market. Even with interest rates rising and a lack of houses for sale, there are still many people looking to purchase a house.
You might be considering purchasing a new home. If you're current home no longer fits your needs, you have other options before you start house hunting. When you utilize your home's equity, you have an opportunity to make your current home fit your new needs.
Home Equity
Home equity refers to the difference between what you owe on your mortgage and what your home is currently worth. If your home is valued at $200,000 and you have $150,000 left on your mortgage, that means you have $50,000 worth of equity. A home equity product will allow you to use some of that equity to secure financing. Often times at better terms than other types of loans since it's secured by your home.
According to RedFin, home prices in Pennsylvania were up 2.2% from 2022 to 2023. This is good news for anyone that owns a house. Since your home could potentially be worth more now than when you bought it, you could have even more equity.
If you bought your home for $200,000, a 2.2% increase would put your house at $204,400.
How to Utilize Your Equity
"If you currently have a low interest rate on your mortgage, it may make sense to stay in your current home," Diamond's Mortgage Origination Manager, Ben Huard said. "You can look into using home equity products to make improvements to your home, essentially making the increased value of your home work for you, rather than deal with the stress and uncertainty of trying to find a new home in this market"
Diamond Credit Union offers two types of home equity tools to help you utilize your equity, a Home Equity Loan and a Home Equity Line of Credit.
A home equity loan is a one-time loan with a fixed interest rate and payment. A home equity loan is good if you have a specific project in mind. For example, say you really love your house, but you need to have a fourth bedroom. You can apply for a home equity loan and use that lump sum to pay for the new addition.
A home equity line of credit (HELOC) works a little differently and is a variable interest rate product. A HELOC can be described as a revolving door of funds, that works similar to a credit card. If you're approved for a $50,000 HELOC, you can draw on those funds over a 7-year period, and you only make payments on the funds that you use.
A HELOC is a good option if you have multiple projects in mind. For example, if you're renovating your bathroom for $10,000 from the HELOC, you would only pay interest on the $10,000. Then when you pay the $10,000 back, you would have $50,000 to pull from again and no payments.
Throughout the 7-year draw period, you could pull funds for multiple projects, and once you pay it back you can use the funds again.
Diamond's Home Equity Products Can Help You Now
The unpredictable housing market can make buying a home challenging. Selling your home might not be difficult, but finding a new one has been a struggle for many buyers.
Diamond's home equity products can help you make your current home fit your new needs. It may make more sense for you to stay in your current home and update it, rather than purchase a new one with a higher interest rate.
You can utilize your home's equity to make improvements and then when the market stabilizes, you can sell your home. It should be worth more money because of the home improvement projects you would do now.
If you think a home equity loan or line of credit can help you, reach out to Diamond's Mortgage Team to get started.