May 1, 2019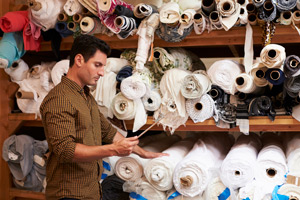 When you're getting a small business off the ground, financing plays an important role. While you may be able to self-fund your early efforts, you will eventually need to explore other small business financing options. These could include a small business loan through your credit union, pitching your business to investors, or bringing on financial partners.
No matter which type of small business financing you choose, going into debt should be for the right reasons. Here are six smart ways to use small business financing.
1 – Working capital
An early stumbling block for many small businesses often comes down to having enough capital available to cover short-term operating costs until they turn a profit. This includes the costs associated with getting a new business off the ground, such as purchasing supplies and equipment, investing in raw materials necessary to build an initial inventory or marketing efforts. Small business financing options are ideal for the working capital needed in the early days of a new business.
As an alternative, Phil Fry, Business Services Manager at Diamond Credit Union shared this insight on small business financing. "Beyond a traditional small business loan, you can also apply for a business line of credit to provide working capital. A line of credit allows you to borrow – or draw – money (up to a pre-set limit), repay it in installments, and borrow again up to the pre-set limit. You will be charged interest only on the amount of money you borrow. A credit card is an example of a line of credit."
2 – Cash flow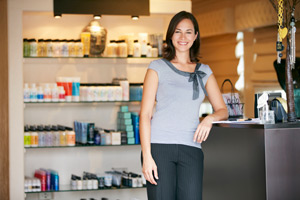 A positive cash flow, the money you generate in a week or month, is vital for funding ongoing operating expenses. There can be weeks or months when your cash flow is less reliable, and in those instances, small business financing can offer a dependable source of cash. This could cover the gaps between order fulfillment and customer payment or slow months for seasonal businesses. As mentioned above, a small business line of credit is another option to help you maintain a positive cash flow.
3 – Assets
Getting your small business up and running is step one. As your business develops, you'll need to update the assets you purchased at the start. A small business term loan is a helpful financing option when you need to update or upgrade equipment, vehicles, machinery, or other items that will be repaid over several years.
4 – Growth
When company growth is on the horizon, small business financing can provide you with the funds necessary to implement expansion. A small business loan or line of credit can help you expand your product or service offering, grow in a new market, move to a bigger office or retail space, hire staff, or expand marketing efforts.
5 – Innovation
Being an innovator in your market doesn't come cheap. Whether it's testing new products or unique ways of doing things, you'll need to invest time and money. A small business loan can give you an instant boost in funds to explore new technologies that will ultimately improve your business.
6 – Restructure Debt
Just as you would with personal debt, refinancing your business loans can work in your favor. Refinancing has several benefits, including the potential for lower interest rates and better repayment terms, and the ability to consolidate multiple loans into a single, smaller payment. This will allow you to free up additional cash for working capital.
What are your small business financing needs? To learn more about the financing options at Diamond, visit our Business Service Information Request page. You can explore our interactive brochure or reach out to one of our business services experts.