January 25, 2019
Like many businesses, your small business probably started with a dedicated team and an idea you were passionate about. Through hard work, your business has grown and now you've reached the point where you need additional funding to support this growth. A small business loan seems like the answer, but if you've never received a business loan before, then you may be wondering how to apply for a small business loan.
Don't be overwhelmed! We're taking you through the steps of a successful small business loan process.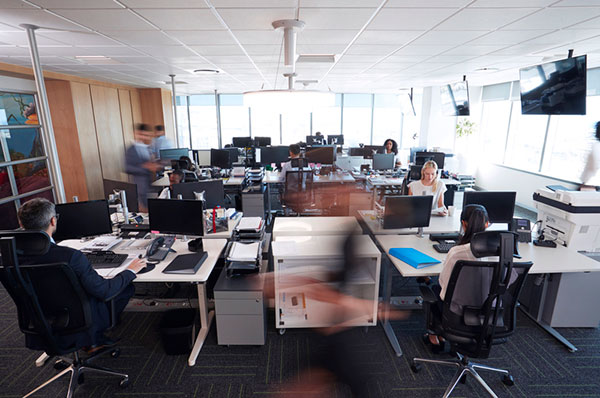 Types of Small Business Loans
Are you looking to purchase new equipment? Do you need additional working capital? Do you want to purchase a new office building or retail space? No matter what your business goal, there is a small business loan that can help you obtain the additional funding your business needs.
Term loans — This is a general term for small business loans that include vehicle loans, equipment loans, or loans for working capital. With terms loans, financing is set for a specific time period. These loans can either be collateral secured or unsecured.
Commercial Real Estate Loans — These are real estate loans or business mortgage loans that are used to purchase or refinance a commercial or investment property.
Lines of Credit — Commercial lines of credit are meant for short-term working capital needs. With a line of credit, you can borrow money as you need it — up to an amount set by your lender. Repayment is based on the amount of money you have used. Lines of credit can be both secured or unsecured.
Where Can I Apply for a Small Business Loan?
The toughest part of the small business loan process can be knowing where to start and finding a trustworthy lender. There are several options for business owners looking to apply for a small business loan.
Traditional Lenders — Small business owners can often work with the same financial institutions where they have their personal accounts to borrow money for their business. Traditional lenders typically offer a wide array of business lending products for small business owners. As a small business, if you prefer local, personal service rather than the traditional corporate bank, then a credit union may be a good fit for you.
SBA Lenders — The Small Business Association partners with lenders and sets guidelines for small business loans made by these partners. Backing from the SBA reduces the risk for lenders and makes it easier for business owners to get loan approval.
Alternative Lenders — These are a fast approach to small business lending. Business owners simply fill out an online application, share some financial history, and are quickly decisioned. However, with little regulation, higher interest rates, and less-than-ideal repayment terms, alternative lenders can be an unfavorable option.
Business owners often look to alternative lenders because they feel the online process is more efficient. However, many traditional lenders are now offering online loan applications which make the small business loan process just as simple. As an example, Diamond Credit Union has added a new online application for non-real estate loans under $100,000. Coupled with top-rate customer service and as a local lending solution, your credit union can make the lending process more personal and smoother.
Small Business Loan Requirements
Phil Fry, Business Services Manager at Diamond Credit Union, provided these additional insights. "In addition to filling out a small business loan application, there are several other documents that you'll be required to submit for review. As you're gathering the necessary facts and figures for your loan application, use this small business loan checklist to make sure you have all the necessary records."
Small Business Loan Checklist:
Personal financial statements — one for each principle or guarantor in your business
3 years of personal tax returns — including all appropriate schedules on each principle or guarantor in your business
3 years of business tax returns — including all appropriate schedules
Current year-to-date financial statements, including:

Profit & loss
Balance sheet
Receivables aging

List of collateral — examples include cash, certificates of deposit, stocks, buildings, equipment, or inventory
Projected business plan — outlining operating and financial plans, industry and competitive analysis, target markets, and marketing tactics
Additionally, you most likely be asked to share information on how you plan to use your small business loan to advance your business. For example, if you want to purchase new equipment, you should be able to provide quotes on the cost of the equipment, determine how much money you need to borrow to purchase the equipment, and outline how the purchase will grow your business.
Small Business Loan Approval
Once your loan application and accompanying documents are submitted, you may wonder what criteria lenders are looking for when they approve a loan. These are some of the aspects of your business they will review closely.
Years in Business — Although it makes it hard for start-up businesses to receive funding, the number of years your company has been in business holds a lot of weight. A track record of your successful business operation makes lenders feel more comfortable loaning money.
Credit Score — Just like with a personal loan, your business's credit score can impact your ability to apply for a small business loan. Although a lower credit score doesn't necessarily mean you won't find funding, it will affect the interest rate and loan terms that are available to you. To improve your business credit score, maintain a consistent pattern of paying your bills and debts on-time and in-full.
Monthly Revenue — Your ability to repay your loan is important to lenders. They will review your finances to ensure that your business brings in enough money each month to pay off the loan.
Processing Time
There are circumstances which can shorten or extended the time frame for a decision however, according to Phil Fry, on average Diamond's turnaround time for a loan decision, once a full application package has been received, is 5 to 10 business days. The processing time varies with financial providers and you may find that an SBA loan approval process could take 60 to 90 days, so factor this into your planning.
Are you ready to start the small business loan process?
Diamond Credit Union is a full-service credit union serving Berks County and the Tri-County region. Visit Diamond's Business Services section to learn more about their account and lending options for small- to medium-sized business and use their new online loan application to get started right away!