November 25, 2019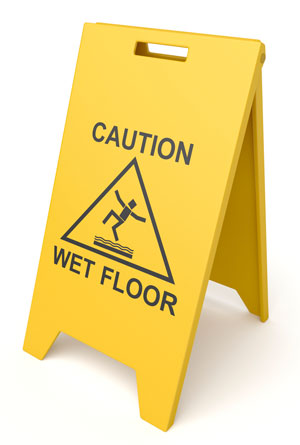 Having the right insurance coverage should be a priority for anyone who owns or manages a small business. While it isn't required by law, business insurance helps protect companies from a variety of risks. Unfortunately, there's no universal insurance formula that will shield every company from liability. But staying informed and asking questions like, "What does business insurance cover?" will help you make the best choice for your small business.
What is Business Insurance?
Business insurance is designed to protect companies from financial loss due to issues like property damage and legal liability. Every company and industry has its own set of risks, so there's no one-size-fits-all option when it comes to business insurance. Factors like the size of your company, how many people you employ, and the level of risk involved with your industry will affect the type and level of business insurance you'll need.
What Are the Most Common Types of Business Insurance?
There are business insurance types to protect companies from a variety of risks and losses. Let's take a look at some of the most common types of business insurance.
Professional Liability Insurance
Also known as general liability coverage, liability insurance protects you against claims from third parties, like customers and competitors. You can be sued even if you aren't in the wrong, and legal fees can add up quickly. Once you've met your deductible, liability insurance kicks in and pays the remaining amount you owe.
Business Property Insurance
Just like the name suggests, business property insurance helps you cover losses related to your physical property. This can involve structures, equipment, furniture, tools, and product inventory. Don't skimp on the amount of coverage you purchase when it comes to property insurance. Before you buy, carefully calculate how much it would cost to repair/rebuild your business and replace your property. Then, select a coverage limit accordingly.
Business Income Coverage
Also known as business interruption insurance, this coverage replaces income that companies lose during events that disrupt their day-to-day operations. For example, if your business is damaged by a fire, interruption insurance would compensate you for lost income during the rebuilding process.
Home-Based Business Insurance
Home-based businesses aren't covered by private homeowner's insurance, so you'll need a separate policy. These plans typically incorporate liability and property insurance to protect you from any risk or losses your home-based business might incur.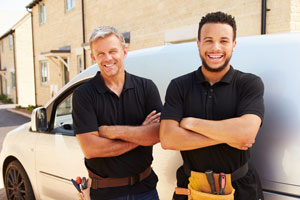 Commercial Vehicle Insurance
If your business uses vehicles to make deliveries or travel to clients, you should be fully covered by commercial vehicle insurance. If you don't opt for full coverage, make sure you're at least insured against third-party injury. If your employees use their own cars for business travel, their private automotive insurance will cover them in case of an accident.
Workers' Compensation Insurance
Workers' compensation insurance is typically required for any company with more than one employee. If an employee is unable to work after a work-related injury or illness, workers' comp covers their wages and health insurance benefits. Workers' comp can also help cover your legal fees if an employee sues your business after a workplace injury.
What Insurance Does a Small Business Need?
A small business's insurance needs are similar to the needs of a large business. It's crucial to choose policies that cover all of your needs and to purchase adequate levels of protection. This is more important than ever for small business owners, since you're likely to have more personal liability in the event of a loss.
What does small business insurance cover? This will vary based on the policy and level of coverage you purchase. If you need help selecting the right insurance policies for your small business, the National Association of Insurance Commissioners' website is a great place to start.
How Much Does Small Business Insurance Cost?
The cost of your small business insurance depends on a variety of factors, including (but not limited to) the following:
The size of your business
The type of business you're insuring
Any upgraded coverages you might choose
The deductibles and limits you select for each policy
The best way to keep your insurance costs as low as possible is to shop around with several different carriers. The good news is that business insurance is tax-deductible, as long as it's not a loss of earning policy or a self-insurance reserve fund.
Is Small Business Insurance Required By Law?
If you've ever asked yourself, "Do I need business insurance?", the answer is yes. Business insurance isn't required by law, but you should carry property insurance at the very least. It's also a good idea to purchase professional liability insurance to protect yourself in the case of a lawsuit. This is especially true for small businesses and sole proprietorships.
Businesses that have more than one employee are typically required to purchase workers' compensation insurance and unemployment insurance. Some states also require disability insurance to partially replace wages as a result of non-work-related injuries or illnesses.
Are you looking for more information about business insurance? Our Business Services Center experts are here to help.