June 7, 2018
As the weather warms up, you're probably thinking about your next fun adventure. When you vacation, identity protection tips may be the last thing you want to think about. But that's just what criminals count on.
Did you know?
16.7 million people became victims of identity theft last year.
Two out of five travelers admit that they aren't as careful about online security when they are on vacation.
55% of travel identity victims spend weeks to more than a year working to resolve issues.
Get Tips to Stay Safe on Your Next Vacation
Minimize your risk of identity theft while traveling by securing your home, personal information, credit cards, and mobile devices. Before you finalize plans for your next trip, brush up on tips to safeguard your identity information.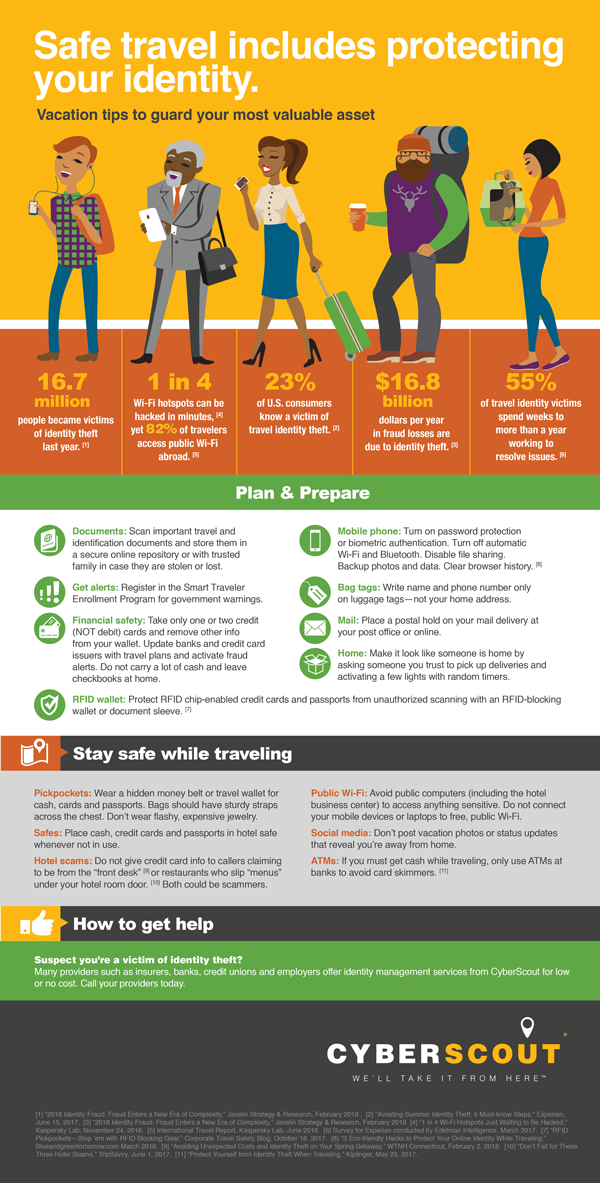 Suspect you're a victim of identity theft? Many employers, insurers, banks, and credit unions – like Diamond Credit Union – offer CyberScout identity management services for low or no cost.