September 15, 2022
Diamond Credit Union employees and volunteers have joined together to support several local organizations within the last couple of months.
Unite for HER
Unite for HER is a West Chester based organization that provides support to patients battling breast and ovarian cancer. They provide community support and $2,000 worth of free integrated therapies including yoga, acupuncture, oncological massages, counseling services and more.
In addition to providing patients with free therapies, they also send them a Care Box filled with items to help make them more comfortable during treatment.
On August 20, Diamond volunteers and their families met to put together 100 Care Boxes that were sent to patients in need nationwide.
Berks County Relay For Life
On September 10, Diamond employees and Relay For Life supporters met at Berks County Fairgrounds to support the fight to end cancer. Employees took turns walking from 12 to 10pm and raised funds to donate to the American Cancer Society.
Royersford Community Day
The Royersford branch staff took to Main Street in Royersford to participate in Community Day. The street was lined with local vendors and community members. Diamond employees offered giveaway items and a game for people to play as they walked around.
United Way Day of Caring Kick Off Project: Habitat for Humanity of Berks County
Employees met in Reading to kick off the United Way Day of Caring. They spent the day helping Habitat for Humanity of Berks County by cleaning up a yard so it's ready for new owners to enjoy. Take a look at the pictures below for a before and after.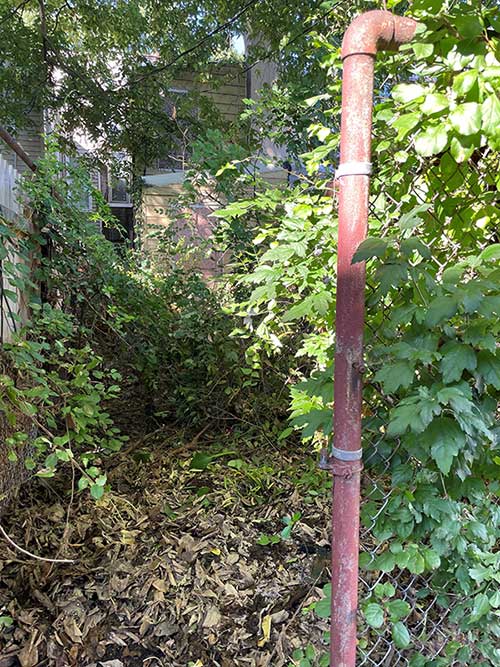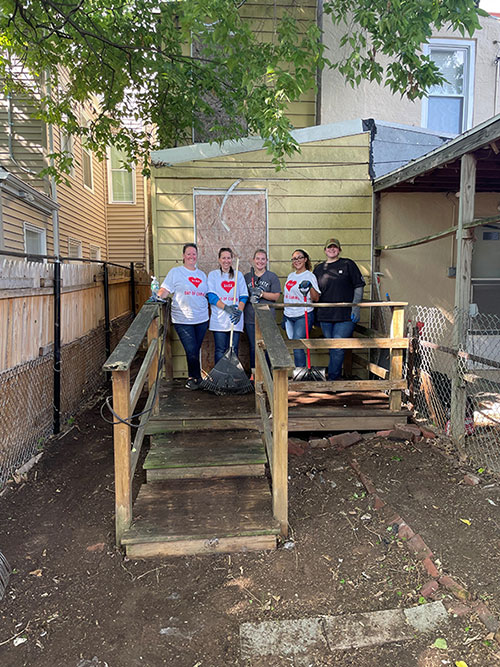 Photos: On September 19, Diamond employees helped Habitat for Humanity clean up the yard of one of the houses the organization is working on. The first photo shows the yard before employees started landscaping. 
Diamond's 2022 Ks for Commyounity
The 2022 Reading Fightin Phils season marks the second round of Ks for Commyounity. For every strikeout the R-Phils recorded against their opponents at each home series, $10 was donated to a local charity. Diamond nominated 12 local charities to be beneficiaries this season. Read more about it here.
Thank You
It's been a busy couple of months for Diamond volunteers. Diamond thanks everyone that comes out and supports their efforts towards helping their communities.
Uniting for the community…That's younity.