September 15, 2021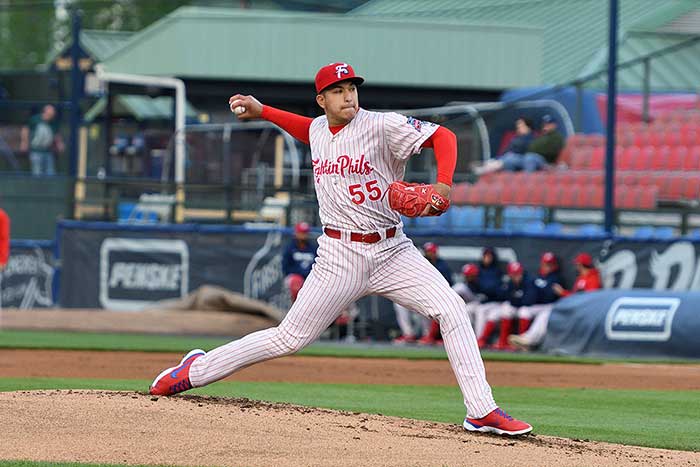 Photo by George Youngs Jr./R-Phils: Fightin Phils Pitcher, Francisco Morales, who had the most strikeouts for the 2021 season. 
No one likes striking out, but it feels a little better when it's for a good cause. For the 2021 Reading Fightin Phils season, Diamond, in partnership with the ballclub, created K's for Commyounity. For every strikeout the Fightins recorded against opponents during a home series, Diamond donated $10 to a local charity.
K's for Commyounity benefited the following 10 charities this season:
The average donation to each charity was $579. Diamond also provided these organizations with tickets to the corresponding games so they could watch the magic happen live.
"It is always satisfying to support local organizations," CEO and President of Diamond Credit Union John Faust said. "To find a way to make it fun and offer our appreciation for everything they do to help our community was a bonus."
Diamond thanks the Reading Fightin Phils for a successful season of K's for Commyounity, and the organizations that continue to bring light to local communities.