NOW OPEN!
This full-service, 4,560 square foot, state-of-the-art, free-standing branch offers all the products, services, and exceptional personal attention which differentiates Diamond from other financial institutions. Conveniently located at 4453 North 5th Street Highway, Temple, PA, the branch is on the corner of Business 222 North and Darby Avenue.
Muhlenberg Location & Hours Grand Opening Press Release
Short clip from the new Muhlenberg Branch's ribbon-cutting ceremony: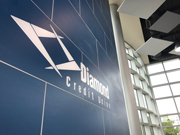 Facebook Photo Gallery
Visit our Photo Gallery on Facebook for the latest photos from the new Muhlenberg branch. While you're there, click LIKE on Diamond's page to keep up with all the latest news, events, and educational content.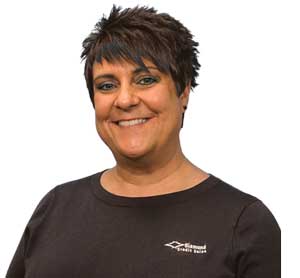 Renee Huie Named Branch Manager
Diamond Credit Union has named Renee Huie the Branch Manager of its new Muhlenberg location set to open in October.
This is not the first time Diamond has called on Huie to fill a leadership role at a new branch. In 2014, when the Credit Union opened its Boyertown location, she was promoted to be its first Assistant Branch Manager. Huie has been the Branch Manager at Boyertown since August of 2018. She began her career with Diamond in 2004 as a part-time teller and has earned several promotions over the last 15 years.
"Current and future members are going to be in great hands at our new Muhlenberg branch," said John Faust, President and CEO of Diamond Credit Union.
Read the full press release about Renee and her commitment and service with Diamond Credit Union.
Join the Movement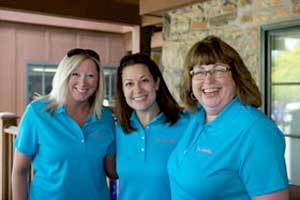 That's younity!
Younity is about real-life stories of real-people, just like you. Join over 64,000 of your friends and neighbors who have found financial stability and opportunity through Diamond Credit Union. What do members say?
Benefits of joining
Joining Diamond is more than opening a new bank account. All the products, features and services you'd expect from a big bank you can get at Diamond, but we measure profits by your success. Learn why Diamond is where you should bank.
Eligibility for membership
Diamond is a community-chartered credit union serving consumers in southeastern Pennsylvania. There's a good chance you're eligible to join Diamond Credit Union. Join the movement.
Community
Diamond employees are very active in our neighborhoods. We have repeatedly ranked as one of the top places to work in Pennsylvania year over year. That means we have lots of happy employees to take care of you.
Out and About & Newsworthy
Diamond's blog posts interesting and informative content about Diamond, our products and services, our involvement in fundraising and the community, as well as educational articles on topics such as Mortgages, Small Business, Financial Planning, Fraud Protection, and Trending topics.
Personal Banking Center
Loans & Credit Center
Home & Mortgage Center
Investments & Financial Planning Center
Business Services Division