September 1, 2020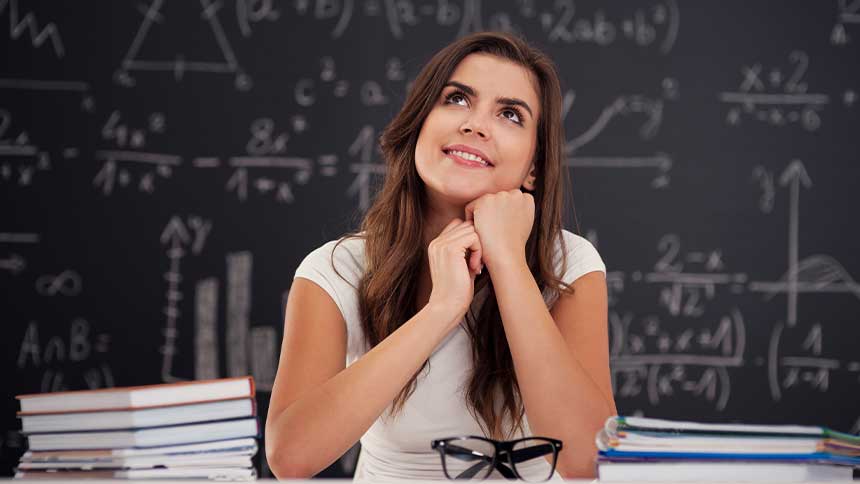 If you're an undergraduate or graduate student returning to school, you may be looking into your student loan options. There are several different types of federal and private student loans for you to choose from. In this blog, we'll take a closer look at each type of student loan to help you make the best decision for your financial situation.
Federal Student Loans
These loans are offered by the federal government through the Federal Direct Loan Program. The loan type (subsidized or unsubsidized) determines your interest rate and the maximum amount you can borrow.
Direct Subsidized Loans
Direct subsidized loans are granted to students who can demonstrate financial need. In general, they're awarded to families or individuals whose annual household income is less than $50,000. You won't be responsible for loan repayment until after you graduate. Best of all, you won't be charged interest in any of the following situations:
While you're still enrolled in school at least half time.
During your deferment period, which is when your loan payments are temporarily postponed.
During your grace period, which is the six months after you graduate before you have to begin repayment.
Direct Unsubsidized Loans
Unlike subsidized loans, direct unsubsidized loans are not based on financial need. That means all undergraduate and graduate students are eligible. There's also no credit component, so you won't need to secure a co-signer. Your school will use the cost of attendance and your other financial aid to determine how much you can borrow.
It's important to understand that you're responsible for paying all of the interest accrued on an unsubsidized loan. Your interest is capitalized (added to the principal amount) while you're enrolled and during the deferment and grace periods.
Direct PLUS Loans
There are two types of Direct PLUS loans: Parent PLUS (for parents of undergrads) and Grad PLUS (for graduate and professional students). Direct PLUS loans are intended to help pay for any educational expenses not exceeding the cost of attendance after you've exhausted your other financial aid.
Direct PLUS loans are unsubsidized and based on your credit, and there are no maximum borrowing amounts. Like direct unsubsidized loans, your interest is capitalized during enrollment and your deferment and grace periods.
Direct Consolidation Loans
Direct consolidation loans allow you to consolidate multiple federal student loans into one new loan. These fixed interest loans come with flexible repayment options, making them a popular choice for students. There's no additional cost to consolidate, but you can only do so once.
While a direct consolidation loan may lower your monthly payment, it might also take you longer to pay off your loan. Plus, many direct consolidation loans don't offer loan forgiveness or interest rate discounts like other types of federal student loans.
How to Apply for Federal Loans
Applying for federal student loans is easy. Start by completing the Free Application for Federal Student Aid (FAFSA®) online. Be sure to apply as soon after October 1 as possible, since aid is granted on a first-come, first-served basis. You'll need to submit a new FAFSA® every year you're enrolled, since your financial situation may change.
Private Student Loans
Also referred to as alternative education loans, this type of student loan is offered by banks, credit unions, and other private financial institutions. In addition to applying for your own private student loan, your parents can apply for private parent loans.
Terms and interest rates for private student and parent loans vary depending on the lender. Interest rates can be fixed or variable, are determined by your credit history, and are unsubsidized. Many private loans require you to begin repayment while you're still in school. And in most cases, there are no loan forgiveness programs and fewer repayment options.
How to Apply for Private Student Loans
Once you choose the private loan that's right for you, you'll apply on the lender's website. Most lenders will ask you to select an interest rate type and repayment option. Once you've applied, the lender will check your credit (and your cosigner's, if applicable) and make a decision.
Finance Your Education with Diamond's Smart Option Student Loan® by Sallie Mae®
Are you looking for a flexible and affordable way to finance your education? Look no further than the Smart Option Student Loan® by Sallie Mae® in partnership with Diamond Credit Union. This student loan option is intended for undergraduate and graduate students and their parents. There are competitive variable and fixed interest rates, multiple repayment options, and no origination fees or prepayment penalties.
Want to learn more about how Diamond can help you make your educational dreams a reality? Check out our Going to College money tips or contact us today!