March 11, 2016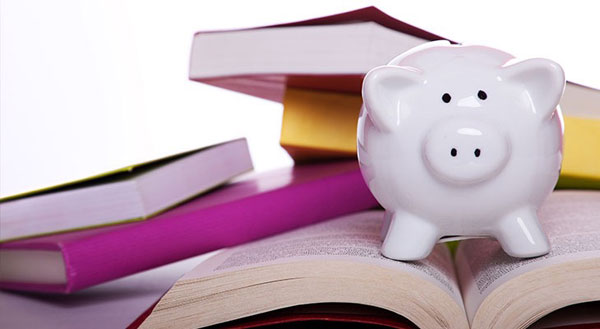 Starting or returning to college is an exciting experience that can quickly become daunting with all the paperwork that needs to be completed for registration, housing, parking and student loans. When it comes to educational expenses, students become overwhelmed with the amount of information they need to provide in order to apply for aid. Streamline the process by doing a bit of "homework" before you even apply. You might be able to avoid a significant amount of student loan debt with a better understanding of the financial aid application process.
Before You Begin…
It's important to educate yourself on what financial aid is, what it entails, and how you qualify. Here we define a few of the basics.
What is financial aid?
Financial aid can be both merit-based and needs-based and is meant to help students with their college expenses. Aid can be in the form of scholarships, grants, and loans but before we continue, let's take a look at what each one entails.
Scholarships: This is a financial award given to help support a student's education and is based on specific criteria requested by the presenter. The requirements are commonly based on academic achievements, community involvement, or personal insight. Some scholarship programs also take into account a student's financial need or demographic information. They are awarded by a number of funding sources including businesses, religious groups, individuals, community organizations, college departments, alumni associations and more. Scholarships are gifts and do not have to be repaid if requirements are met.
Grants: This is a form of aid that is based on need, cost of attendance, and enrollment status. Students need to meet certain eligibility requirements to qualify for a grant. They come from either federal or state governments and, in most cases, the college will apply the money directly to your tuition, fees, and room and board. Any money that is left over after these fees are covered is paid to the student directly to cover other expenses. This type of aid does not need to be paid back.
Loans: Loans are meant to help students pay for academic expenses. A student loan has an interest rate that is substantially lower than other loan types and the repayment schedule can be deferred while the student is enrolled in school. This type of aid must be paid back with interest.
A common question that arises when applying for financial aid is what does financial aid cover? An aid package covers the cost of attendance (COA) which typically includes: tuition and fees, room and board, books and supplies, as well as transportation and personal expenses.
Any individual who has a financial need or commendable achievement that is currently enrolled as a regular student in an eligible degree or certificate program can apply. You need to provide proof that you are a citizen of the United States (or that you are an eligible non-citizen), have a valid social security number, and maintain satisfactory academic progress.
How soon should I submit my financial aid application?
When applying for a fall semester, you can submit an application for financial aid as early as January 1 of the school year in which you will be enrolled. You cannot submit it any earlier because your aid is based on the previous year's income. It is generally recommended that you apply as early as possible to ensure you are granted the maximum amount of funds. In fact, some grants and scholarships are awarded on a first-come, first-served basis. Note that most schools have deadlines for financial aid submission, so be sure to take those dates into account.
Submitting Your Financial Aid Application…
Now that you have a better understanding of financial aid, you might feel more comfortable about applying. Make the process easier on yourself and be prepared to fill out your Free Application for Federal Student Aid (FAFSA). Before you do anything, obtain a FSA ID, which gives you access to Federal Student Aid's online portal and also acts as your legal "online" signature. Prior to completing your application, gather the following items:
Your school name and the term in which you will be attending
Your social security number
Your most recent tax documents: tax returns, W-2s or any other documentation of money earned, and records of untaxed income
Your bank statements
Next Steps…
Once your college or university has received your FAFSA information and has determined your "Financial Package", you will be notified. This financial package will show the amount of any scholarships, grants, and federal loans you would receive if you attend. Any remaining amount will need to be satisfied through other means such as private loans.
Which loans are considered Federal Student Loans?
Direct Subsidized Loans: offered to students who have a financial need. No interest is charged while the student is in school at least part-time. A grace period of 6 months is given after graduation until loan payments will be required.
Direct Unsubsidized Loans: are not based on financial need. The total amount that can be borrowed is determined by examining cost of attendance and other financial aid received. Interest is charged throughout the entire course of the loan, even when you are in school.
Direct Parent PLUS Loan: are federal unsubsidized loans available to credit-approved parents of dependent, undergraduate students. Interest is charged throughout the entire course of the loan, even when in school.
What are Private Student Loans?
Private loans are funded by banks, credit unions, or other private lenders. The interest rates, terms and conditions are set by the lender. Since this type of loan is credit-based, the lender will check the borrower's credit-worthiness before approving the loan. Some private loans have variable interest rates, while others have fixed interest rates. Additionally, the terms of repayment varies among lenders, so it's a good idea to compare other private loans for the best terms and interest rates.
Didn't get the scholarship or grant you hoped for? Diamond recommends the Smart Option Student Loan which provides student borrowers with three great repayment options and competitive interest rates.