July 24, 2020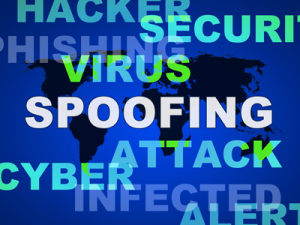 In our digital world, there are many opportunities for scammers and cybercriminals to steal from you. This week in part 2 of our Financial Wellness blogs, we'll provide insights to help you stay vigilant so you don't fall prey to fraud or scams that can negatively impact your financial health. Read on for financial wellness tips for fraud prevention to keep you, your money, and your identity safe.
Monitor Your Account Activity Frequently
One of the best ways to maintain good financial health is monitoring your credit card transactions, bank account balance, and credit report. You can do so using paper statements or online banking tools, which are preferable since they update in real time.
It's important to know that financial institutions will never ask you for specific information (e.g. pin numbers or passwords) over the phone, in an email, or online. If you notice anything suspicious while monitoring your accounts, contact your financial institution immediately.
Keep Personal Information Up-to-Date
You should also make sure your financial institution is up-to-date on your personal information, including things like new addresses, phone numbers, and email addresses. Doing so can help prevent your confidential information from ending up in the wrong hands. Plus, it makes it easier for your financial institution to contact you if necessary.
Be Politely Paranoid (video)
Never give out any personal information (e.g. account numbers, etc.) without first confirming the source, even if it might seem legitimate. If you suspect fraud and need to speak with someone at your financial institution, call the number on the back of your credit/debit card. This ensures you're talking to the right people, rather than potential spammers.
In this video, Rachel Tobac, CEO of SocialProof Security, explains a scam tactic called "spoofing" so you know what to watch out for and keep your information safe:
Use of Online and Mobile Banking
One of the biggest benefits of online banking is the ability to bank on your computer, tablet, or cell phone. You can use tools like mobile deposit and online bill pay to deposit checks, transfer or send money, and pay bills. Here are a few financial wellness tips to keep you safe as you bank online:
● Use unique & complex Usernames and Passwords which are not used on additional sites
● Set up strong passcodes to lock and unlock your mobile device plus options such as touch ID or Face ID
● Log out of your accounts and apps when you've finished using them
● Promptly make system updates on your mobile devices and desktops/laptops
● Don't use unsecure public Wi-Fi while banking
● Use two-factor authentication whenever available
You can also take advantage of mobile wallet and mobile money transfer applications. Mobile wallets allow you to save your credit/debit card information in your mobile device so you can pay in-person or online without having to use your physical cards.
On the other hand, mobile money transfer allows you to make person-to-person payments through apps like PayPal, Venmo, and Zelle. While they're generally very secure, it's still important to follow financial safety best practices when using these tools.
Stay up-to-date on financial wellness tips for fraud prevention. To help you, Diamond Credit Union has partnered with CyberScout to offer their free AdviseProtectResolve identity theft protection program to Diamond members and their families. If you aren't a member of Diamond yet, contact us today to get started!