September 3, 2021
John Faust, Diamond Credit Union President/CEO, has announced his intention to retire. He is targeting May of 2022 to do so.
The process to select the next President and CEO has already begun. Diamond's Board of Directors is working with the highly respected recruitment firm D. Hilton and Associates. Together they are conducting a nationwide search.
Faust has spent nearly 40 years in the credit union industry, 36 with Diamond, and 30 as President/CEO.
"John's legacy at Diamond will be his leadership during a time of phenomenal growth," said Pat Austin, volunteer Chairman of the Board of Directors for Diamond. "His dedication to the credit union mission has put Diamond in an incredibly strong position today and for the future."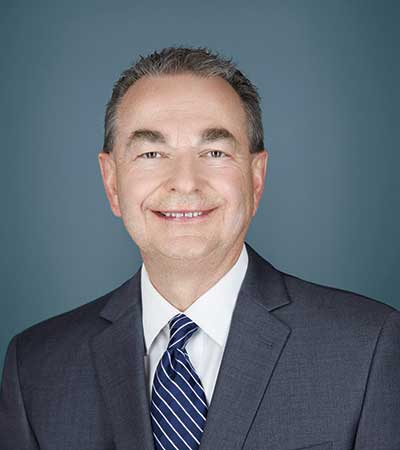 Photo: John Faust, President/CEO of Diamond Credit Union
Early in Faust's days at Diamond, the credit union relocated its headquarters from inside Dana Incorporated, formerly Spicer Manufacturing Company, whose employees founded the credit union with eight members in 1947, to its current home at 1600 Medical Drive in Pottstown.
Diamond gained the ability to serve multiple businesses in the early 90s and became state chartered in the late 90s. In the mid 2000s Diamond shifted to a community charter that allowed it to serve anyone who lives, works, worships, regularly conducts business, or attends school in Berks County and parts of the Tri-County Region. Diamond recently applied to expand its charter to include all of Berks, Montgomery, Chester and Bucks Counties.
The original eight members now number 64,000-plus. The credit union held assets of $1M after its first 15 years. In the last 15 years it has grown by over $600M and is approaching a $1B in assets. Diamond has grown from one branch in 2001 to seven with additional locations planned.
Diamond has grown from employing a handful of local people to a team of 180-strong. That team has nurtured a culture that became Diamond's Younity brand. That culture has been recognized for five consecutive years as a PA Best Places to Work award winner.
With Faust's guidance that team has been dedicated to the people of the communities they serve. Staff support many great causes with their time and dollars. Most notably Relay for Life for which Diamond has helped raise over $1M in the last 16 years.
"Leaving is bittersweet but the time is right, and I look forward to what is next," Faust said. "Next is spending more time with my wife Mary, for without her support none of the above could have happened; and being an active part of our four grandkids lives. I am forever grateful for the support, respect, and encouragement over the years from all who have been part of Diamond Credit Union."