September 16, 2016
Diamond Credit Union is proud to announce that we have been named one of the Best Places to Work in Pennsylvania!


Diamond employees were not surprised when the award was announced, and they were glad that the rest of the state recognized what they've known for some time: Diamond is the Best. The Best Companies Group determines the ranking based on a two-part process. The first part of this process, worth approximately 25% of the total evaluation, was reviewing each nominated company's workplace policies, practices, philosophies, systems and demographics. The second part, worth approximately 75% of the total evaluation, consisted of an employee survey to measure the employee experience.
What makes Diamond the Best Place to Work?
It's hard to pinpoint one exact reason why Diamond is one of the best places to work, but here are a few strong examples of what makes Diamond great.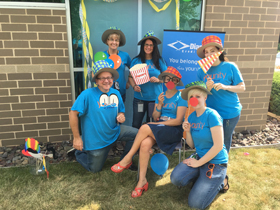 Our Employees: At Diamond we take pride in hiring and keeping the right people for our organization. These are smart, innovative, and happy people who work well with our team. The type of person who makes a great fit for Diamond is someone who can truly blend hard work with fun on a daily basis.
Our Advantages: Diamond employees have access to high-quality medical, dental, vision and prescription plans, 401(k) and profit sharing, paid time off and paid holidays, short and long-term disability insurance, life insurance, flexible spending accounts, and an employee assistance program. Beyond those important benefits, Diamond employees also take advantage of unique offerings, such as Diamond's Employee Wellness Program which includes everything from Office Olympics and Yoga at work to blood pressure screenings and healthy eating clinics. There are also many opportunities throughout the year for employees to dress down, enjoy a special treat, celebrate holidays, or receive recognition from the leaders of the organization.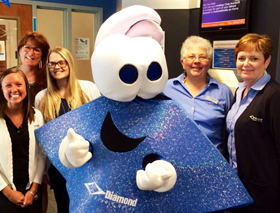 Our Community: Diamond Employees are encouraged to give back to the local community through volunteerism. This can be as simple as helping out for one day or even planning a huge fundraiser. These opportunities allow for our employees to learn, grow, and develop different skills than the average workday can provide. We've seen so many employees show off their creativity, learn organizational skills, and become true leaders through volunteerism. It also gives employees a sense of fulfillment and at the end of the day, how can putting good into the world not make you feel great?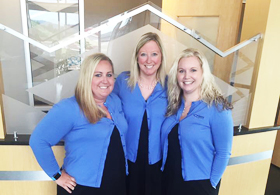 Our Business: Diamond is truly in the business of being awesome. We exist to provide the people of this community with a low-cost financial alternative to big banks. Every day at Diamond is an opportunity to help make people's lives better through financial guidance and friendly service. Our employees are experts at uncovering what our members need and helping them get it. Whether it's helping them buy their first home, develop a budget, or even just learn how to save time with mobile banking, our employees are experts in helping people. That's rewarding work.
Our younity: You may have seen the billboards or heard the commercials. "Y-O-U-N-I-T-Y, that's younity!" But, you likely haven't heard the back story. "That's younity" isn't just a catchy tagline, it really does express what Diamond Credit Union is at the core. Employees from every area, recent hires, and veteran employees all participated in interviews with our branding agency to help create the concept. Making employees and members (yes those are real members on our billboards) part of the branding process allowed us to ensure that we were truly capturing the essence of our greatest strength. Our people.
About the Best Places to Work in PA
The Best Places to Work in PA awards program, created in 2000, is one of the first statewide programs of its kind in the country. The program is a public/private partnership between Team Pennsylvania Foundation, the Pennsylvania Department of Community and Economic Development, the Pennsylvania State Council of the Society for Human Resource Management, and the Central Penn Business Journal. View the full 2016 listing.
This survey and awards program was designed to identify, recognize and honor the best places of employment in Pennsylvania, who are benefiting the state's economy and its workforce. Employers are categorized based upon the total number of employees they have in the United States, 25 to 249 employees and 250 or more employees.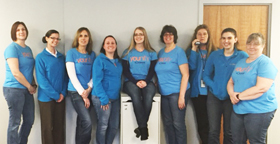 To be considered for participation, companies had to fulfill the following eligibility requirements: Be a for-profit or not-for-profit business, be a publicly or privately held business, have a facility in Pennsylvania, have at least 25 employees working in Pennsylvania, and be in business a minimum of one year.
Do you want to work here?
Good news…if you'd like to work for the only Pennsylvania credit union to be named a Best Place to Work in PA.