September 21, 2016
Experiencing Identity Theft is not fun at all, but the good news is, there are simple steps you can take to protect yourself.
1. Shred it, Don't Forget it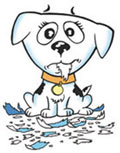 Paper checks can be easy to forget in the age of electronic transfers and debit cards, but they are still legal tender and can put you at risk for fraud. You should keep your checks in a safe place and always shred checks after an account is closed. Recently a Utah man found himself owing the Girl Scouts over $400 for an order of Girl Scout cookies that was fraudulently paid for with an old check he had thrown out from a closed account. After seven months the matter was cleared up, but that was a lot of stress he could have easily avoided by shredding his checks.
2. Upgrade Your Phone, Not Your Risk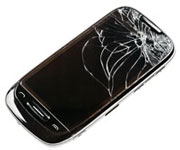 Getting a new cell phone or other mobile device is fun, but don't forget about your old device before you trade it in, sell it, donate it, or give it away. These used cell devices have become a target for identity theft because people often forget to remove personal information and files first. In addition to embarrassing photos ending up in a stranger's hands, there is a real threat to your identity. Criminals may gain access to emails, invoices, texts, and work contacts which can all be used to steal your identity, and just generally invade your privacy.
To avoid this risk, always restore your device to factory setting and remove any SIM or storage cards. You can also search online for detailed instructions on how to manually delete all data from your specific model of phone.
3. Protect Your Information, Don't Leave it in the Car
Cars are easy targets for criminals. You might think they just want cash or electronic devices, but this is also a great place to steal personal information to use in identity theft. Never leave your mail, invoices, smartphone, wallet, purse, or checkbook in the car. If a criminal does target your car, you will also have to deal with a broken window and/or other car repairs, and you will almost certainly be late for the rest of your plans that day. Avoid being targeted by parking in a well-lit, public area with nothing enticing in plain view.
4. Improve Your Health, Not Your Stress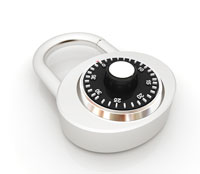 Thefts at your local gym happen more often than you may realize. Many people are so trusting of their environment, that they don't even bother to lock up their valuables; they simply throw them in their locker and close the door. Even if they did use a lock, some criminals come prepared and easily break the lock. If you can leave your valuables at home, please do so, but if you must bring them to the gym, keep them with you. It's a little annoying to keep your wallet or purse with you while you're trying to work out, but it's far less annoying than having to replace all of your credit cards and your identification.
5. Think Anti-Virus, Not "Remind Me Later"
A simple way to protect yourself from numerous types of fraud and identity theft is to keep your computer up-to-date. This includes anti-virus software, firewalls, and all of the programs that you use.
The most important thing to remember is to always stay aware of your surroundings, and while it may seem cold, assume anyone could be an identity thief. It's great to be friendly and nice to strangers, but that doesn't mean you have to trust them with your valuables.
---
For more information on avoiding fraud, please visit the Fraud Report page.