January 23, 2014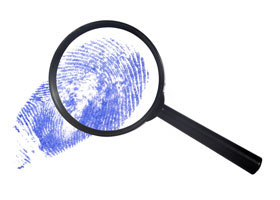 Identity theft is a hot topic lately. We're all worried about protecting our identity, especially online, but it's not always obvious how to do that. Here are some basic tips that will help you protect yourself.
1. Check Your Credit Report Once A Year
This will make you aware of any strange activity that you did not authorize. Anyone can obtain a free annual credit report by contacting one of the three credit reporting agencies: Equifax (800)-685-1111, Experian (888)-397-3742, and TransUnion (800)-888-4213.
Diamond members can request a free Loan Health Check-Up which includes a review of their credit report and credit score. Request your Loan Health Check-Up at one of our branches or by calling us at 800-593-1000 option 5.
2. Keep An Eye On Your Belongings
Never leave your wallet, purse, or cell phone unattended in a public place or in your car. Thieves can quickly disappear with your information or take photos of your information and use it later. It might seem like common sense, but the busiest among us can always use a reminder.
3. Never Keep Your Social Security Card In Your Wallet
You should always keep your social security number in a safe place (preferably a locked, immovable safe). Not only can criminals use your social security number for identity theft, but it's also a huge hassle to get your card replaced at the social security office.
4. Beware Of Unsolicited Phone Calls
Trust your gut. If it seems a little unusual that your bank, credit union, or lender is calling you asking for account numbers or other identifying information, it probably is. Don't feel pressured to give information if you don't feel comfortable. You can always call them back at the number you have on file to find out if the call was legitimate.
5. Use Email Cautiously
Unfortunately, email is not always secure. Never email your account numbers or social security number. No financial institution or reputable lender will send you an email asking to respond with that information either. Also, beware of what you click in a strange email. Don't click links or download attachments from unknown or suspicious senders.
6. Calculate Your Risk
Use a tool such as the risk compass calculator from Identity Theft 911 to identify some of your specific identity theft risks and ways to avoid them.
The best way to combat identity theft is to educate yourself on potential risk factors and what you can do to actively protect your identity. Visit Diamond's Identity Theft 911 page to learn more.