April 27, 2017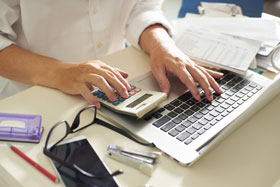 When it comes to your personal finances, you might be familiar with names like Lending Tree or Rocket Mortgage, websites where you can quickly fill out an application and be approved for a loan in record time. These websites are part of a growing trend called "fintech" (financial technology) or alternate lending. But it's not just for personal lending, small business owners are also turning to alternative lending for startup loans, working capital, lines of credit, or merchant cash advances.
The Reason for Alternative Lending
Since the economic downturn of the Great Recession, traditional big-name banks have reduced their small business loans by 20%, according to a Harvard Business School study. This downturn was the perfect environment to open the door for online lenders offering an alternative option for small business owners who'd been denied a loan by their bank.
Phil Fry, Diamond's Business Services Manager, knows that yet even more online lending methods are popping up every day. "I hear their advertisements on satellite radio every morning, and I always wind up thinking, 'If it is that easy to borrow money from them, then there has to be some catch,'" says Fry.
The Good and (Mostly) Bad of Alternative Lending
What alternative lenders offer small business owners is a faster application and approval process. You receive funds the next day or even in a few hours… who wouldn't want that?
What alternative lending options also offer is loans that aren't regulated, higher interest rates and fees, and repayment terms that don't necessarily work in your favor. Typical lending scenarios could look like this:
A merchant cash advance or other short-term loan with an aggressive payment arrangement that takes weekly or even daily dips from your incoming cash
Working capital loans with a repayment plan that is front-loaded into the first few months of the loan term
Alternative lending is being compared to the sub-prime mortgage lending in the early 2000's that allowed homeowners to buy houses that cost much more than they could really afford. Just like the homeowners who couldn't afford their mortgage or sell their home for a profit, small business owners could find themselves in trouble if their business takes a temporary downturn.
There is a Safer Alternative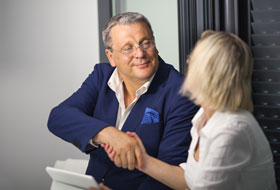 If a traditional corporate bank doesn't seem like a good fit for your small business finance needs, there is another avenue you can investigate, your local credit union. A safer alternative to the "alternative," credit unions offer a full range of small business service accounts including commercial loans, real estate loans, checking accounts, investment accounts, and business credit cards, with flexible terms, no or low fees, and competitive interest rates.
More than that, credit unions are dedicated to local decision-making and investing in the community, just like your small business is! The personal service you'll receive by partnering with a credit union is leaps and bounds above what you'll find at a large banking institution or a faceless online lender.
If you have more questions about your small business lending options, contact the Diamond Business Services team.