May 18, 2017
There are a lot of options to explore when shopping for a mortgage: your local credit union, big banking institutions, mortgage brokers, online lenders and government agencies. Even after you choose a lender, each one will have multiple mortgage products to offer. When evaluating your options, there are several questions you should be asking when shopping for a mortgage to help pinpoint the best loan for your new home.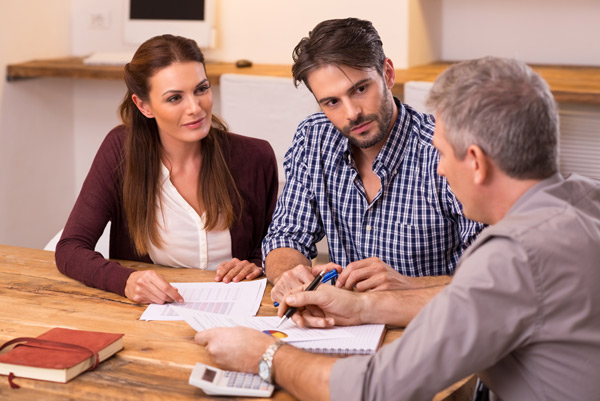 What Is The Minimum Downpayment Required?
For a long time, 20% was the "standard" down payment expected when you were financing a new home. If a buyer had a down payment of less than 20%, their lender would often require them to pay Private Mortgage Insurance (PMI), which would mitigate the risk if a buyer could not repay their loan.
In recent years, as a way to boost homeownership, many lenders began to offer mortgage options that allowed buyers to buy a home with less than 20% down. Depending on the loan type, you can finance your home with a smaller down payment.
Conventional mortgages can require down payments as low as 3-5%.
FHA mortgages, insured by the Federal Housing Administration, require a 3.5% down payment.
VA mortgages, available to active or retired military personnel, require no down payment.
USDA mortgages, available through the US Department of Agriculture for homebuyers in rural areas, require no down payment.
A lower down payment can still carry with it the requirement of paying PMI, so ask a few follow-up questions about the percentage of mortgage insurance you'll be charged and how long you'll be expected to pay for mortgage insurance.
What Interest Rate Do I Qualify For?
Interest rates do vary by financial institution and mortgage type and can even change day to day. So an important mortgage shopping question to ask is, "What is the best interest rate available to me?"
One of the key drivers to qualifying for the best interest rate available is your credit score. Your lender will review your credit history to get an idea of your ability to repay your loan. A healthy credit score (690+) will open you up to more loan options, the lowest interest rates, and fewer fees.
Other factors that will play into your interest rate include:
The amount of your down payment
Your loan term (length of your mortgage)
The mortgage program
The type of property you're buying (condo, manufactured home, single family residence)
What Loan Terms Are Available to Me?
When it comes to choosing the length of a mortgage, most people default to the most well-known options: a 15-year or a 30-year mortgage. But there are other term lengths that you can choose from, so be sure that your list of mortgage shopping questions includes asking potential lenders about the mortgage terms they offer. Here are two options you may want to consider:
10-year Mortgage: A 10-year term is beneficial if owning your home outright is important, or your goal is to pay off your mortgage before you start paying for your children's college education or before you begin your retirement. Additionally, with a 10-year mortgage, you will build up equity faster and pay less in interest.
20-year Mortgage: A 20-year mortgage is a great in-between option when you don't want to wait 30 years to own your home, but the payments for a 15-year mortgage are too high. It's also a great option for homeowners who are interested in refinancing their home, but don't want to go all the way back to the start with a 30-year term.
What Fees / Points Will I Need to Pay?
Each financial institution you talk to will probably charge a different mortgage fee and different fee amounts. They may seem like small differences, but a dollar here and a dollar there can add up to a substantial savings.
Ask a potential mortgage lender about typical fee amounts for:
Application / loan processing fee
Origination / underwriting fee
Lender / funding fee
Appraisal fee
Document prep fee
Credit report fee
Is Early Repayment Possible?
If you're planning on taking the path of paying off your mortgage loan early, make sure you won't be penalized for doing so. You could be charged as much as 80% of six months of interest as a prepayment penalty. You may also be penalized if you pay more than 20% of the loan balance in a given year.
You should also ask your lender about soft prepayment penalties and hard prepayment penalties. A soft prepayment penalty will not penalize you if you pay your mortgage off early due to selling or refinancing your home. However, a hard prepayment penalty will charge you a fee for early repayment if you sell your home.
What other mortgage shopping questions do you have? Are you a first-time homebuyer? Diamond's mortgage professionals are ready and willing to address any of your questions.