February 10, 2022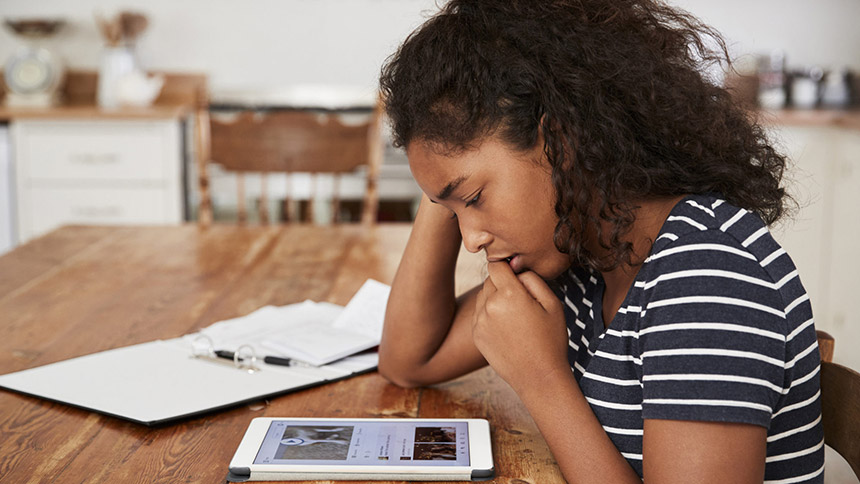 Your digital reputation is the footprint created by all the things you say and do online. It also includes what others post about you. Digital reputations are increasingly linked to your identity, too. Even with all the benefits of the online world, there are still real threats to your digital reputation and identity that require some simple actions to protect yourself.
Digital Reputations are Linked to Your Identity
Cyber threats take many different forms that can hurt your digital reputation and may lead to an identity crime. The Identity Theft Resource Center (ITRC) routinely receives reports from victims who say their social media account was hacked. That includes victims getting scammed while trying to get their accounts verified to increase their digital reputation.
Other social media users claim criminals create new accounts using with their identity information including their name and photos taken from social media accounts. Visitors to the fake accounts are often promised products or special content that is never delivered after payment and identity information is provided. This scam puts the visitor at risk of an identity crime and may damage the reputation of the victim whose social media account has been compromised or faked.
Identity criminals may also use social engineering tactics to lure and bully you into giving up personal information needed to commit identity fraud. One example is the recent where criminals look for people selling items online and message them as an interested buyer. The fake buyers ask the real sellers to share a code to verify that they are legitimate. The code is used to create a new Google Voice phone number with the seller's information which the criminal uses to scam other people. Nearly half of the ITRC's cases in the last six months of 2021 were related to this scam.
How Identity Crimes Impact Digital Reputation
Identity fraud and scam tactics like these can hurt your personal and professional digital reputations. Identity-related scams influence what information is available to the public about you or your business if you are a business owner or solopreneur. If your digital reputation is diminished, it can have serious consequences such as making it harder to get a job or impacting your ability to attract new customers.
These crimes can also lead to significant emotional impacts. According to the ITRC's 2021 Consumer Aftermath Report, 84% of identity crime victims surveyed reported being anxious or worried and 76% said they felt violated.
What You Can Do to Protect Your Identity and Reputation
Be careful what personal information you share and with whom you share it. Identity criminals use personal information posted on social media sites to pretend to be account owners to open new accounts or scam their way into existing accounts. Limit the personal details and photos you share publicly or limit who can see your posts to people you know and trust.
Never share account information. Don't share passwords or login credentials with anyone else, even if someone tries to use social engineering tactics to build your trust.
Use strong and unique passphrases on all of your accounts. Use a 12+ character unique passphrase because it is more difficult for criminals to crack your account. Also, passphrases are easier for you to remember.
Enable two-factor authentication (2FA). It provides an added layer of security on your accounts. Use 2FA with an app if possible because text messages can be spoofed.
Don't download third-party apps within a social media platform. Only download applications from recognized app stores affiliated with your device. If you download apps directly from a website or social media platform, you may be unknowingly sharing your personal information with unknown parties or downloading malware to your device.
If your account has been compromised, follow the social media platform's steps to recover your account or have other accounts taken down. Each social media platform is a little bit different. Go directly to the platform's help center to see the steps you need to take.
Diamond Credit Union has partnered with CyberScout , a Sontiq brand, to offer comprehensive identity management services. If you detect suspicious activity or would like to proactively protect your identity, contact us at 610-326-5490 to be connected to a CyberScout fraud expert.