April 30, 2020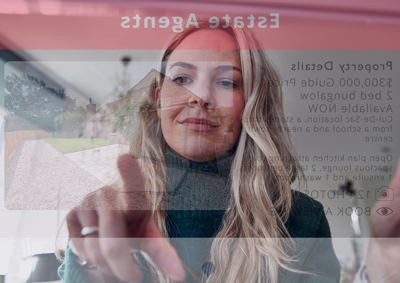 At the start of 2020, the U.S. housing market was healthy and booming. Home prices were steadily increasing and had grown from 3.9% in January to 4.2% in February. By all accounts, the housing market forecast looked as strong as ever.
However, home sales have come to an abrupt halt due to the COVID-19 pandemic. Interest rates have fallen but they have not spurred homebuying activity. In fact, nearly half of realtors have reported a decrease in homebuyer interest due to the COVID-19 outbreak. Let's take a closer look at the impact of COVID-19 on the housing market.
Interest Rates Have Fallen Significantly
Along with the economic changes from COVID-19, the impact on the housing market and its effect on interest rates changed as well. In fact, the week of March 5, the average rate for a 30-year fixed-rate mortgage hit an all-time low of 3.29%. This is very advantageous for potential homebuyers, since a lower interest rate means lower monthly payments and less money put towards interest over the life of the loan. Falling interest rates also encourage current homeowners to refinance their mortgage to take advantage of the potential savings.
Getting Prequalified is More Important Than Ever
Getting prequalified for a mortgage is always a savvy financial decision. With the advent of COVID-19, it's more important than ever. The lack of a spring buying market in 2020 has caused a lot of pent-up demand from potential buyers. As a result, once the market opens back up, there will be a large number of homebuyers vying for a limited inventory of homes. Put yourself at a competitive advantage by getting prequalified.
Your Employment Status Matters
COVID-19 has also made it more challenging for some buyers to get approved for a mortgage. Many people have been furloughed or laid off from their jobs, reducing (or removing) their income. Be sure to discuss your employment status with your lender upfront. Being completely transparent helps them advise the appropriate next steps to create a realistic homebuying timeline.
Expect Longer Closing Timelines
In the past, most federally-related mortgage loans typically closed within 30 days. Special programs sometimes took a bit longer, but they also typically closed within 45 days. However, another impact of COVID-19 on the housing market is significantly longer closing timelines. In Pennsylvania, for example, the real estate industry anticipates closings to take 60-75 days once the market re-opens due to high volume.
Put Your Stimulus Check Towards Homebuying Expenses
If you received a federal Economic Impact Payment (e.g. stimulus check) from the IRS, consider putting it towards your homebuying expenses. You can do this in several ways:
Put the money you receive towards your down payment
Put the money you receive towards your closing costs
Pay off other debts to become a more qualified homebuyer
Are you thinking about getting prequalified for a mortgage? Concerned about the 2020 housing market outlook? Wondering how to make the most of your stimulus check to help with your homebuying goal? Diamond is here to help.