December 1, 2016
It's the most wonderful time of the year for a lot of people including fraudsters. So, take care this holiday season to protect yourself from these not-so-jolly holiday scams.
Pickpockets Can Wear Santa Hats Too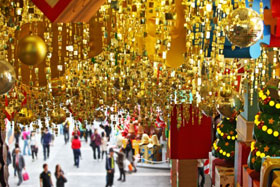 When you are shopping in crowded stores, there is always the threat of pick-pockets and other theft. Keep your wallet and/or purse close and make sure it's not easily accessible to strangers. Don't leave your purse in the cart and turn away. Make sure that when you're walking with a ton of bags, you aren't leaving your wallet behind on the counter.
If you do misplace your wallet or a credit card, call your financial institution right away to have them freeze the card. You don't want to give the thief a Christmas present if you can avoid it.
 Click Here To Be The Christmas Day Hero!
Phishing scams are not new or specific to the holidays, but what fraudsters are counting on is that with all of the pressure put on shoppers this time of year, that they will click before thinking. The best way to avoid this is to not click through emails to get to a website.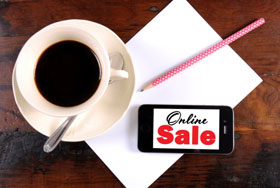 Even if it really looks like it's an email from your favorite online store, don't click. It could be a very well designed copy with a link taking you to a website that looks almost exactly like the real site. It looks so real you just might place an order and include all of your credit card and mailing information. You'd be surprised at the time and attention to detail these scammers are taking. If only they used their powers for good.
So, when you see the deal in your email, just open up a new window and type in the online store's address. One simple step can save you a lot of time and frustration down the road.
Whenever you shop online keep these two things in mind:
Credit Cards are smarter to use than debit cards, because your debit card is attached to your checking account and likely all of your spending money. You don't want your checking account to be tied up for any length of time if it does get compromised.
Only shop on secure sites. Look for "https" in the web address and a lock symbol.
The Bait And Switch
We've all gone shopping for that hot item and found that it was no longer available. More often than not, the best plan is to watch, wait, be patient, and if all else fails write an I.O.U. from Santa. Here are two things you don't want to do:
Don't grossly overpay for the product on eBay or other online stores. It's just not worth it. Stick to your holiday plan and budget.
Don't get duped into the "next best thing." Often times, you buy this generic product and after Christmas you end up buying the real one anyway because the knock off just didn't cut it. Essentially you bought it twice. Not worth it.
Pay Attention To Your Accounts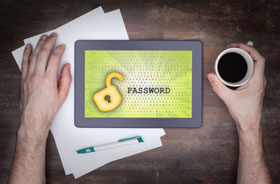 Your credit and debit cards sure do get a workout this time of year, but staying on top of your account is the best way to avoid potential holiday scam problems. Check your accounts regularly, not just when the statement comes out. A weird $25 purchase that you think might be from "that thing you bought Uncle Charlie" could be the first hint that someone has your card number and they are testing it to make sure it works. Stay vigilant and when in doubt, call your financial institution.
Your financial institution may also have the option to set up alerts so that you get a text or email each time you use your card or if your balance reaches a certain point. This way you'll know the second your card is used.
Relax
If you follow the steps above, you can feel more secure that your identity is safe and not stress out about scams. Then you can focus on the important stuff. The holidays are about having fun with family and friends. Enjoy your hot cocoa and Christmas cookies. Oh, and remember to delete those internet cookies, so that no one can snoop to find out what Santa is bringing them.
Happy Holidays!
Protecting your identity and your holiday spirit…That's younity.
---
Suggested Articles:
Do You Know the Differences Between Debit and Credit Cards?
Teaching Your Kids to Save Money: An Age-by-Age Guide
5 Things You Need to Know About Improving Your Credit Health