May 7, 2014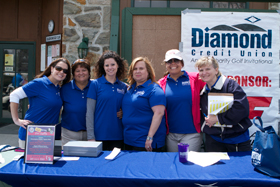 At Diamond we blend hard work with fun and that talent is never more apparent than at our Annual Charity Golf Invitational. This is our largest fundraising event to benefit the American Cancer Society Relay For Life and our golfers know they can expect a fun day with lots of great prizes and activities as well as a big check presentation to the Relay at the end of the day.
This year was even better because it was the tenth anniversary, and we knew that meant we had to do something big. We took the opportunity to expand the event, adding an additional evening activity of a prime rib buffet, live music, craft beer tasting, and fireworks. In addition to our golfers, over 100 members of the local community came out for the fireworks.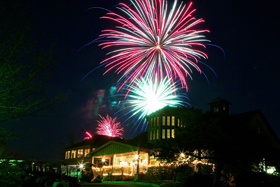 At the end of the event a total of over $33,000 was raised for the Relay For Life. Over the past ten years, with this event and many others, Diamond has raised a grand total of over $500 thousand for the Relay For Life, and we still have more events coming this year!
The Annual Golf Invitational is always a success for a few specific reasons:
1. We have fun. We throw a great event that people enjoy attending year after year. If you don't believe that it's a fun event, watch these video highlights:
2. We ask everyone for help. Every single vendor and partner that we do business with throughout the year receives an invitation and probably some nudging emails and phone calls too. We've been incredibly lucky to have the support of so many who sponsor the event year after year. Check out photos of the event, maybe you'll see someone you know.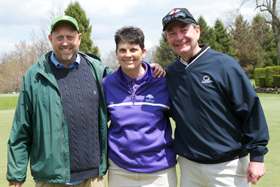 3. We have a great partner. The team at Golden Oaks Golf Club has always helped us throw a spectacular event. We even sealed our partnership with pink paint three years ago when Golden Oaks permanently painted a ribbon-shaped section of their cart path pink as a way to raise funds and awareness for the Diamond's Hope Relay Team.
4. It's a worthy cause. Everyone has had to deal with cancer in some way or another. Our tournament is filled with survivors, caregivers, and people with friends and family members who've struggled with this disease. This event is about fighting back, remembering those we've lost, and most of all celebrating our victories.


We're already looking forward to the Eleventh Annual Diamond Charity Golf Invitational.
Working together in the fight against cancer… that's younity.