June 1, 2016
What happened to Spring? Seems like we went right from winter to summer! With the warmer weather, comes more opportunities for fresh air adventures! So whether you're going on vacation or taking a staycation, you can keep your family and friends amused with your knowledge of these special June events.
Did you plan ahead for Summer?
Chances are, you know someone who will either be graduating or getting married this month. No? Well, I'm sure you know at least one male who fits the criteria for Father's Day! The point is…did you plan ahead for the extra spending that goes along with summertime? Not all activities are "gift-giving" events such as these, but even a simple bring-a-dish picnic gathering or a day at the beach can tip the budget scale unless you've planned ahead.
There are many ways to save money this summer without sacrificing fun. Here are 3 quick tips for saving:
By putting a few dollars from each paycheck into a holiday or vacation account, you can build up a nice savings over the course of one year. Make a plan to begin saving as soon as possible…for next year.
Use coupons. Check the internet and local publications, and don't forget the library or supermarket bulletin boards, for discounts and deals.
Work with the daylight to conserve water and electricity. Turn lights off and keep blinds semi-closed to keep the heat out during the day. Water lawns and plants in the early morning or late evening to slow evaporation.
And remember, even for the "gift-giving" occasions, sometime the best things in life don't come from a store. Shop garage sales, flea markets, and local thrifts for summer clothes, shoes and unique presents.
Historical Dates:
D-Day – June 6
The day in World War II on which Allied forces (Americans, British and Canadians) invaded northern France by means of beach landings in Normandy, France, beginning the liberation of Western Europe from Nazi control.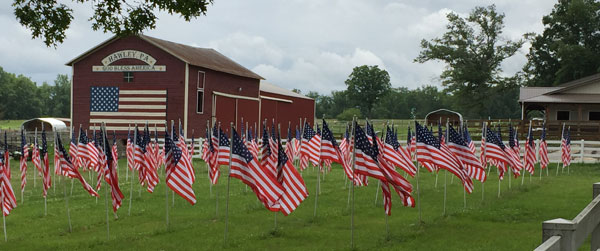 Flag Day – June 14
Celebrated in the United States, Flag Day commemorates the first of 3 laws seeking to design the flag of the United States. The Flag Act of 1777 was passed by the Second Continental Congress on June 14, 1977 and is now celebrated as Flag Day.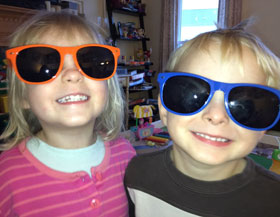 Father's Day – June 19
A day to celebrate fatherhood and to celebrate paternal bonds and the influence of father-figures in society.
Other fun events in June:
June 4 – Hug Your Cat Day
June 18 – World Juggling Day
June 27 – Sunglasses Day
Oh…there's one more event in June.
June 3 – Repeat Day
So…What happened to Spring? Seems like we went right from winter to summer! With the warmer weather, comes more opportunities for fresh air adventures! So whether you're going on vacation or taking a stay-cation, you can keep your family and friends amused…