April 7, 2016
When you get envelopes in the mail proclaiming that you have been pre-approved for a credit or loan, tempting you to "Act Now!", it can be confusing. Many questions generally circulate through your mind when trying to figure out why you're receiving pre-approved credit offers in the first place. Is this affecting your credit score? What will happen if you respond to the offer? Allow us to put your mind at ease as we fill you in on the back story of targeted credit offers and the differences between them.
What Does Pre-Approved Mean?
Oftentimes, people wonder if their credit has been checked prior to receiving a credit offer. This is a valid thought; after all, how can these companies determine that you are pre-approved without checking your credit first, right?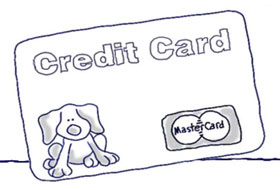 Some financial institutions purchase lists from credit reporting agencies, providing them with a rough idea of where people stand on the credit score spectrum. Pre-approvals typically mean that they have reviewed your credit score and basic history, and feel that you are a good candidate for their credit card or loan. Based on this information, they will send you special offers via direct mail. These financial institutions are performing what is known as a soft inquiry, which won't hurt your credit score. In fact, your credit won't be pulled until you actively apply for the credit card or loan in question.
Think of pre-approval as a "good-faith offer" that is still contingent or dependent upon the results of a hard credit inquiry. Financial institutions want you to be approved, so they market to those who best fit their requirements for approval.
How Are Pre-Selected, Pre-Qualified, And Pre-Screened Different?
Many credit issuers use these terms interchangeably. With pre-selected, pre-qualified, or pre-screened offers, even less information about your specific credit is known to the issuer. For example, they may obtain information on individuals with a credit score of 650 or higher within a certain demographic area. A person may make that list, but nothing more is known about their financial status, such as income to debt ratio or credit history. This is a much broader way to market to potential customers.
Alternatively though, if a person doesn't quite meet that financial institution's criteria, they could still be approved, but with less than appealing terms. This could include higher interest rates or restrictive credit limits. The credit offer letter might show an attractive interest rate, however, the interest rate you actually get will depend on your credit score. Therefore, it's best to know your credit score so you don't end up applying for credit which you ultimately might not be approved for after reviewing your bigger credit picture.
What Is An "Invitation To Apply" For A Credit Card?
An "invitation to apply" is an offer that is sent out where no prior credit screening occurred by the financial institution and are based on non-credit data, such as interests or demographic information. The acceptance rate is typically very low for these offers.
Can I Opt-Out Of Pre-Approved Credit Card Offers?
Yes! Just as there is a "do not call" list for telemarketers, there is a "do not send" list for credit offers. There are two ways to opt-out of receiving pre-approved cards:
1. Online: Follow these easy instructions to opt-out of pre-approved credit offers
2. Phone: Call toll-free: 1-888-567-8688

You have three options available to you when contacting Opt-Out Prescreen:
You may choose to opt-out of receiving firm credit card offers for 5 years
You may choose to opt-out of receiving firm credit card offers permanently
You may choose to opt back in and be eligible to receive firm offers once again
Be forewarned that in order to opt-out, you have to provide personal information such as:
Your name
Your home phone number
Your social security number
Your date of birth
This information is completely confidential and is only used to process your request to opt-out.
How do you handle pre-approved offers that come to your home? You don't have to wait for a special offer to apply for a Platinum MasterCard from Diamond Credit Union. Two card options are available.