April 14, 2016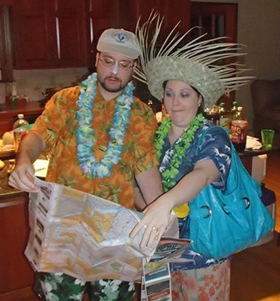 You've been waiting for this day all week. You found a fantastic weekend getaway at a killer promotional price, and the deadline to book is today. Luckily, it's also payday!
You grab your debit card and get ready to book your weekend getaway. But a quick look at your checking account online shows that your paycheck deposit is still pending! You can see it there, hovering, but not available to use. You'll have to wait to access your money, but by then it may be too late to book your trip.
There are several types of deposits that can be made to an account and different variables that cause some funds to be availability immediately, while others take longer.
Read on to find out what may be affecting the availability of your funds and how you can avoid overdraft charges by understanding the fundamentals of your account.
When Will My Money Be Available?
The type of deposit you make, and the time of your deposit play a big role in what to expect when you deposit money and when your funds are available for use. Banks and credit unions generally have cutoff times that are considered the end of the business day that influence the length of the hold. For example, if the cutoff time is 4 p.m. and you made a deposit at 5 p.m., then your deposit will be processed on the next business day.
CASH DEPOSITS
If you make a cash deposit to a teller or to an ATM, the funds are available on the same day as the deposit. If the cash deposit is made after the cutoff time, on a weekend, or on a federal holiday, the funds will be available immediately, however the deposit will appear as pending until the next business day.
CHECK DEPOSITS
A check deposit is evaluated on a case-by-case basis to determine if the financial institution can make all or a portion of the check amount available immediately. Funds that are not available immediately are credited to your account for use the next business day. In some situations, a hold may be placed on a deposit (refer to section below about holds on accounts). Generally, financial institutions will make a portion of the deposit available to you by the next business day, while the remaining funds will be available to you once the hold is removed.
A direct deposit's availability depends on the financial institution. Many banks or credit unions will make electronically deposited payroll earnings available immediately. If the funds from your direct deposit are still pending on the day you are paid electronically, your financial institution does have to make them available on the next business day. It is important to review your financial institution's funds availability policy so that you understand your specific institution's guidelines.
What is the Difference Between Available Balance and Current Balance?
It can be confusing when your account shows two different balances. Understanding the difference between your current balance and your available balance can prevent you from an overdraft on your account.
Pending transactions are generally to blame for the confusion. Transactions that are pending have been authorized by your financial institution, but have not yet been paid by your account. Transactions at some merchants can take up to 48 hours till the money actually leaves your account for your purchase. In other words, the transactions have been received, but not fully processed for payment.
Your current balance is the balance of your account at the beginning of the day that does not include any pending deposits or withdrawals. Alternatively, your available balance is your current balance minus any pending changes or deposits.
A good rule of thumb is to use only what is available to you. Thus, your available balance is what you should rely on before making any payments or purchases, since this factors in all of your pending transactions.
Why Is There a Hold On My Account?
A hold on an account happens when your financial institution receives your deposit, but needs to make further review before making the funds available to you. Account holds can refer to a specific transaction, but can also refer to a hold being placed on the entire account.
There are multiple factors that cause a hold to be placed on your account. Reasons for a hold on an account include, but are not limited to:
Any deposits or checks that seem suspicious or raise red flags
Out-of-state checks
Large sums of money
Holds are meant to protect not only you but the financial institution that receives the deposit. Your credit union or bank should notify you immediately if a hold has been placed on your account. If you have any questions regarding the hold, you should call and speak to a customer service representative for more information.
In most cases, holds are placed on an account for five days to two weeks, depending on the situation. It is best to wait before spending the money until you are certain the money is available to you.
Unfortunately, there is not much you can do to stop a hold from being placed on your account. The financial institution has the right to determine whether or not to release money to you before the funds are collected from the issuing bank or credit union. You can avoid large sums of money from being put on hold, such as a paycheck, by setting up direct deposit.
Is there anything that confuses you regarding deposits and how they are handled? We will be happy to respond to your questions!