November 12, 2013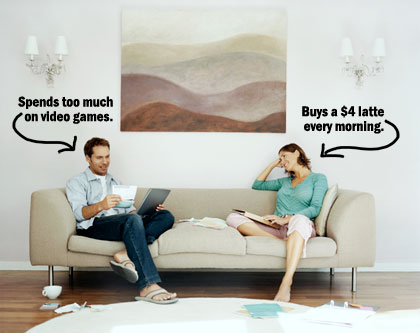 Diamond employees love to help people save money. (It's kind of their thing). So, we asked around and came up with these top tips for keeping more money in your wallet.
1. Coupon Like a Champ
Cut coupons and keep track of current sales. If you plan ahead you can sometimes combine coupons and sales for incredible savings. Some of our employees keep binders full of coupons, but you can start small by comparing circulars and cutting coupons from the Sunday paper as you write up your grocery list for the week.
2. Put Your Piggy Bank to Work
Keeping a piggy bank for kids, or a coin jar for adults, is a great way to keep your dresser uncluttered, and it really adds up. When your jar is full, bring it to Diamond (coin counting is free to members) and our coin counting machine will count all of the change. Then you can exchange it for cash or a deposit into your savings account.
3. Shop Around
For big purchases, like a new washing machine or flat screen TV, research the products online and decide which features are most important to you. Then compare prices online or by calling stores. Consider other benefits as well. If you need delivery, it might make sense to go with a company who is charging a little bit more, but has free delivery and set-up. They may even have a price-match policy, so you can get a competitor's price and free delivery.
4. Avoid Impulse Buying
Try not to buy things at the spur of the moment. If you give yourself time to think you may find that you don't really need it or there is something else you would prefer doing with that cash. But if you have to have it, make sure you're not spending too much. If you have a smart phone, download a price checking app like Shop Savvy that will allow you to scan an item and compare prices at different stores and online.
5. Categorize Your Savings
Sub-Savings Accounts are a great way to save money. Most people are familiar with holiday or vacation club accounts. At Diamond, you can have up to six of these accounts and use them for specific savings goals. Even if you start out only adding $5 from your paycheck into a sub-savings account, it will add up quickly.
6. Set a Budget
With Diamond's budgeting worksheet, you can visualize your expenses against your income. Then you can  set up a budget to put some in your checking account for bills and everyday expenses, some in your savings account in case of an emergency, and some in any sub-savings accounts you've created to work toward your goals.
7. Pay Yourself First
Before you start spending your paycheck, make sure to participate in your employer's 401K or other retirement plan. Many companies offer a contribution match (for example, up to 3%). Essentially, this means that your employer will contribute to your retirement account along with the money that comes out of your paycheck.
8. Avoid Late Fees
If you set-up online bill payer to automatically pay your monthly bills, you'll never have to worry about missing a due date, paying late fees, or incurring other penalties. For Diamond members, online bill payer is a free service and can be set up in just minutes.
9. Start Saving Young
It's important for kids to learn good savings habits at a young age. Start by opening a simple savings account for them. Encourage them to save part or all of the money they get, whether it's in an allowance or gifts they've received. This will teach them to work toward their goals and not spend money frivolously. At Diamond, Junior Members will be rewarded for coming to a branch and making a deposit with a sticker and an entry into a monthly drawing for a $25 gift card.
10. Pay Attention
Keep track of where your money is going. Keep a detailed excel spreadsheet of your purchases and bill payments each month. You might prefer to keep track by hand in a bank or checkbook, or use a website or app, but the main thing is to make sure you see where you're spending your money. Then you can make choices to cut back or reallocate funds when necessary. You might decide to cut back on those morning trips to the coffee shop when you see how much they are costing you.