July 26, 2016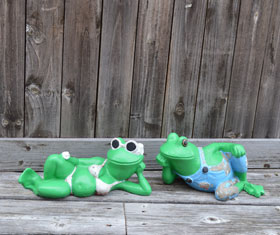 Summer is finally here and it's a time when families are spending more time away from the house enjoying the warmer temperatures. However, more time away from the house often equates to more out-of-pocket expenses. Filling up the car with gas, eating out, and paying for fun events can add up quickly. How can your family still enjoy a fun-filled summer on a budget? Let's look at money saving tips that compare costly options with budget-friendly solutions locally so you know how to save money effectively this summer.
Summer Concert Options
If you plan to check out the live music scene this summer, don't assume big concert venues are your only option to experience a good show. Free summer concert series are on the rise in cities across the United States. You may not recognize the name of the bands, but a little research may reveal that they perform a similar genre as your favorite bands. Downtown Reading in Berks County, PA is hosting Downtown Alive again this year, providing five free concerts to the community.
If you want the "real deal" when it comes to live concerts this summer, on the low end, tickets generally average $95 a piece. You can research concert tickets both free and paid by visiting sites such as eventful.com.
A Strategically Planned Vacation
It's tempting to leave your stomping grounds for a week to enjoy some time away, but have you thought about a staycation? Plan to discover secret gems that are within driving distance from your home. A great resource for local family activities is Macaroni Kid. Here you can find local, kid-friendly events that are easy on your wallet. If you're craving roller coasters, give Hershey Park a whirl! 2-Day tickets start at $61 for a junior admission. A family of four can enjoy 2 days at local amusement park for $282.
Craving the sights and sounds of the shore? A four-hour road trip from Central PA will take you to Ocean City, MD, a great beach location for families! You can find great deals on vacation rentals with Airbnb and other rental services. Another way to save big on a road trip vacation is to pack food from home and find accommodations that provide a kitchenette for cooking. A family of four can plan to spend over $3,000 for a week at the beach.
Smart Shopping
Retailers often hold huge summer clearance sales, taking upwards of 70 percent off original prices, making it tempting to stock up on clothes. Keep in mind though, that spring cleaning means a huge influx of inventory at thrift stores and a large number of yard sales all summer long. Second-hand shopping can be fun and can turn up hidden gems that you wouldn't have found otherwise. You can also save a ton of money this way.
Your family can still enjoy a fun-filled summer on a budget! We compared costly options with budget-friendly solutions to provide a snapshot of how you can save effectively this summer.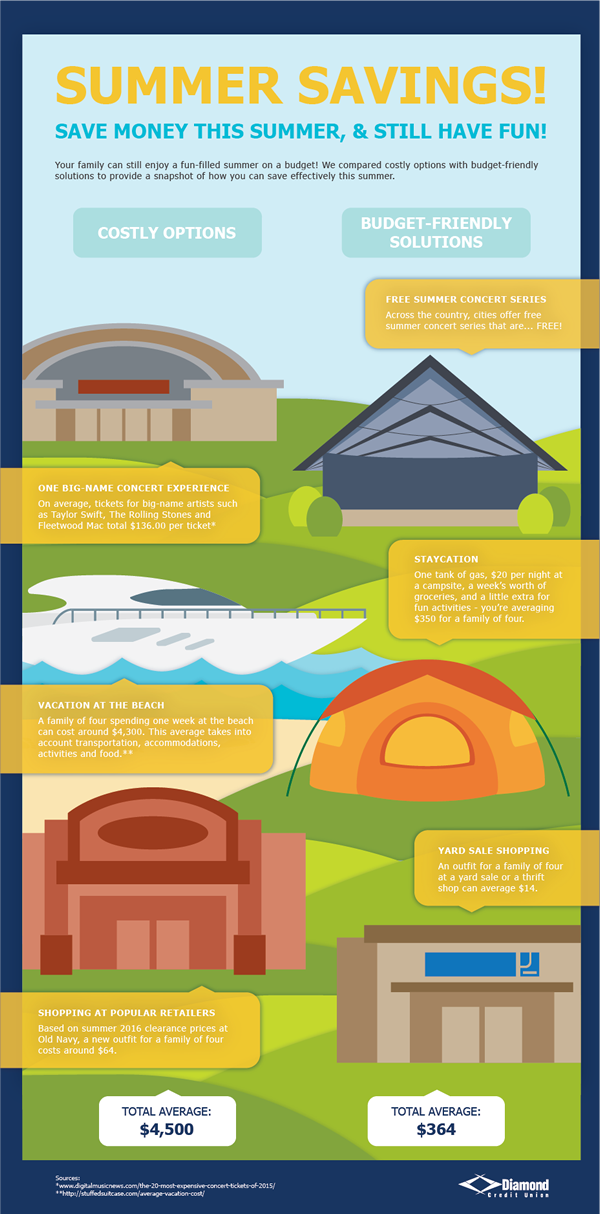 How do you plan to save money this summer? What money saving habits have you utilized in previous summers? Share your thoughts with us!