November 1, 2023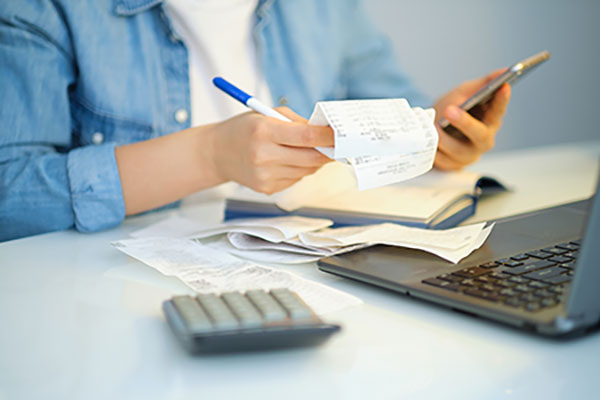 For business start-ups, the most important thing to remember when it comes to your business records is to document everything, especially finances. From keeping receipts, to processing the employee payroll, it all has to be written down or entered into a system and kept track of for the IRS to determine tax to pay.
That means it's important to develop good habits around your book keeping and record keeping right from the beginning, as it's critical that you keep track of the money coming in and going out of your business.
Pen, Paper and a Shoebox
Believe it or not, some small businesses still use this method and if their business is simple with very few transactions, it's just as effective as software. Just because a system is old doesn't mean it won't work.
They may not have the latest payment technology either, as they could be invoicing their customers or are being paid on the spot by cash or check. If this was the case, they would need to keep:
All their receipts, both for making and receiving payments
Track of all their past, present and future jobs in a receipt book
A written record of who their customers are, how often they call, and how much they pay
Ideally, you're using a more accurate system.
A Spreadsheet
Another option is a simple spreadsheet, which can be a good option when you're just starting out, or the business has started out part-time and you're trying to keep expenses low. If your business becomes more complicated down the track, you can make the move to accounting software.
Using a spreadsheet means you can:
Set up your own basic accounting system to track invoicing, calculations and setting up a budget
Give the records to your accountant so they can export to their software to process your accounts.
Accounting Software
If you're serious about starting a business, it's probably wise to subscribe to accounting software that links to your bank account. It's a full proof way to document your finances, and you'll reduce the risk of errors. Good software will do a lot of the thinking for you, as it will have features to generate professional-looking invoices, keep track of who owes you money, help you enter everything accurately for your accountant at tax season and remind you when things are due.
If you use cloud-based accounting software, you'll gain increased benefits such as:
Seeing all your accounts in real-time. The software will link to your bank account, so all you need to do is view your cash position inside the software.
Increased security as if your computer crashes, your data is backed up in the cloud. If someone steals your laptop, your financial data is safe.
You can view your financial data anytime, anywhere as long as you have an internet connection and device.
Keeping Track of Your Finances
Whichever accounting system you decide to go with, a good system will allow you to make better decisions based on what is happening in your business now and in the future.
It's important to identify trends that can help you make decisions and down the line, grow your business, such as:
Which products and services generate most of your revenue
Which customers provide the bulk of your sales
Where your money is going and the highest costs
Who pays late and needs chasing
Which products make the best profit margin
Understanding the cash trends of your business means you're in a better position to improve your profit and can spot ways your business can improve.
Summary
As a start-up, your first task is to evaluate your business needs and figure out which is the best accounting system that allows you to see your cash position at a glance, keep accurate records for the IRS and one that helps keep track of, and spot, cash trends.
Talking to your accountant is an important first step – they'll have good advice about what system to use, and they'll want to know it's one that's compatible with your business.
Diamond's Business Services team is always here to help you with your financial needs. Contact them with your business questions.