September 27, 2023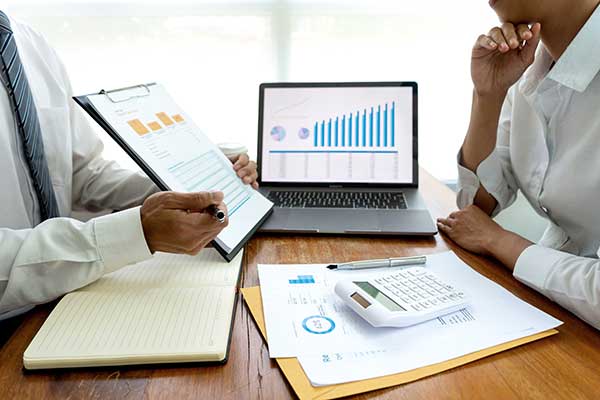 As a small business owner, you always want to see great accomplishments for your company. And with enough success, there comes a point where you need to or want to expand.
This can be a daunting point in your business because you don't want to take that leap of faith without the confidence of success. 
As you reach that point in your business, use our steps on how to grow your small business. If you still have questions, reach out to Diamond's representatives.
When to Expand Your Small Business 
Asking yourself, when is the best time to expand my business, can be daunting. And taking that leap of faith can be challenging. But when you feel it's the right time, the expansion can be a great success and ultimately lead to growth for you and your business.
As you begin to consider your options, here are some questions to ask yourself. 
What are you going to achieve by expanding your business? 
Do you have the financial resources to expand? This could include a new location, more staff, and increased inventory. 
Does this expansion align with your business's goals and future? 
Can you maintain the same level of authority and credibility during the expansion?
What stage of growth and development are you in?
By analyzing your business growth stage, you can gain a better understanding of what will happen once you start expanding. For example, if your original entity is still in the startup or growth stage, it's likely too early to start expanding. 
Business expansion is a huge step for a small business, so it's essential that you and your staff feel ready and comfortable with the transition. 
Indications It's Time for a Business Expansion
Alongside your answers to the questions above, there are also some other indications that it might be a great benefit and time for your business to grow. 
Increase in Demand. If you've noticed a lot of demand growth with your products and services, and your existing store capacity and staff are starting to feel overwhelmed. There's a fine line between being excited about new growth versus inventory running out too quickly and workload starting to become extremely stressful. 
Getting Too Comfortable. If you feel like you're just going through the motions and you aren't introducing anything new to the business, this could mean it's time to reach new heights. Remember, not every business expansion has to be extravagant. You could simply add to your existing products and services. 
Strong Loyal Customers. Your existing customers are going to be crucial as you grow your business. You'll need consumers who will advocate for you and stay loyal to your brand. 80% of your revenue comes from loyal customers, which will help make expansion much easier. 
Five Steps to a Successful Business Growth Plan
You've decided it's time for a business expansion. What are some steps you need to take in order to be successful? 
#1. Create the Business Plan 
You've likely created a business plan when you first started your company. Having this document updated and revamped to plan for your expansion is crucial. 
Write out the actionable steps and tangible results that will come with your business expansion. What do your profits look like in the first year? What new markets are you looking to reach? How will your products and services change with the growth? 
These are all questions to answer in your business growth plan. 
Additionally, if your expansion includes a new location, new products or services, or new cash flows, you should have an idea of how that will affect and flow into your existing organization. This business growth plan should provide a realistic idea of number of staff needed, products and inventory, and the profits and costs. 
Take advantage of Diamond's business resources including a business plan development tool. This is a great starting point to outline a business growth plan template for your company. 
#2. Increase Customer Retention
A majority of your revenue is going to come from a small percentage of loyal customers. As you consider how to grow your business, it's crucial that you have a steadfast audience standing behind your organization. 
One way you can increase your customer loyalty is to offer incentives for returning customers. This could be through a rewards program, discount codes, or special exclusive offers. 
Once you have a program in place to incentivize customers to continue using your brand, you should make sure you have an easy-to-use referral program. Word of mouth is a great way to expand your audience and get more people talking about your business.
#3. Grow Your Network 
As important as loyal customers are, you should also make efforts to talk to new audiences. You can find local networking events and opportunities to speak about your business expansion. 
By going out into your community, you can not only reach new people but also grow your corporate social responsibility. Show how your business positively impacts the environment and community by participating in events that align with your missions and values. 
And, a successful small business knows the importance of maintaining a great relationship with its local community. So, take these opportunities to also get everyone excited about your expansion. 
#4. Ensure Your Financials Are All Together
Assessing your business's financial health and ensuring you're creating a realistic financial plan for your business expansion is ultimately what's going to make or break your small business. As it was when you were first opening your business, if there isn't an accurate depiction of your finances, you may be struck with roadblocks and surprises. 
No matter the size of your expansion, you may need a commercial business loan in order to fund everything. At Diamond, we offer competitive loan rates and flexible terms to find something that works best for you and your business. 
You have an advantage the second time around because you've already started a business before. A tip on how to grow your small business successfully is to look back at those initial costs and remember what worked and what didn't the first time around. 
This will be especially important if you are opening a new location entirely because that is similar to starting from scratch.
If you haven't already, you may find great benefits in opening a business-specific banking account. Especially as a small business owner, this helps differentiate your finances between personal and professional.
#5. Find What Works and Adjust as Needed
The last step we want to mention on how to grow your business successfully is to find what works and always be adaptable. The transitional period of growing your business comes with ebbs and flows. As a business owner, it's crucial you're taking it all in and finding what works best for you and your staff. 
If there are things that aren't working as you expand your business, take time to re-evaluate and consider different avenues that may be more successful. Just like when you started your business, it's a growing process that constantly needs to be adjusted and reviewed. 
Diamond's business experts are here to help you and give advice on how to grow your small business. Speak to the business service's team today.