October 10, 2023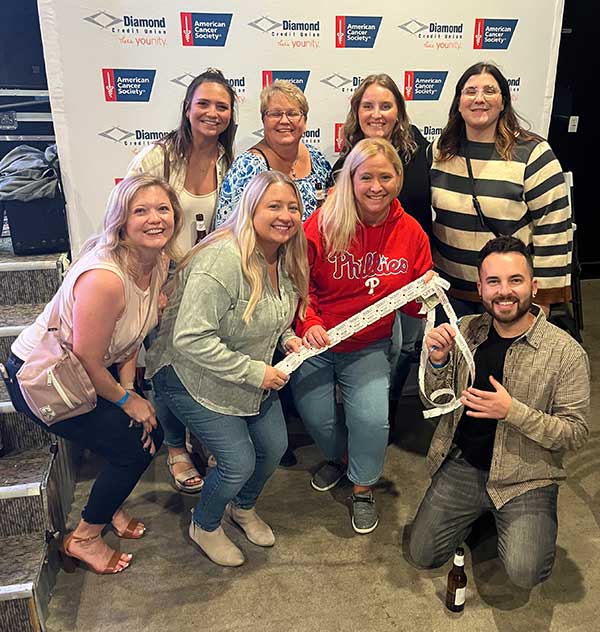 Diamond Credit Union raised $5,200 for Relay For Life through the 2023 All in for Hope, which took place on Saturday, October 7 at BlackJax in Birdsboro, Pennsylvania.
All in for Hope is a beef and beer event with a twist. The Credit Union brought in a company that hosts casino games for people to play while attending the event. There were also various raffle prizes including computers, a vintage Eagles cooler and more.
In addition to the raffle prizes, participants could also bid on numerous baskets that were donated by different departments in Diamond through a silent auction.
"I'm really glad that we could bring this event back for employees and community members to enjoy," Diamond Credit Union Marketing Officer and Co-Chair for All in for Hope, Anthony Hoey said. "People can really kick back at All in for Hope while supporting Relay For Life."
All in for Hope was made possible by these sponsors: Spring Mountain Adventures, Kriebel Security Inc., Office Service Company, Todd Rothenberger, Positively Pasta, TLT Well Pumps LLC., and Diamond's Risk Management Department.
Thank You
"We are so grateful for everyone's support of All in for Hope," Diamond Credit Union President and CEO Rick Patel said. "Whether you attended the event, sponsored it or even shared our flyer on social media, we appreciate everything you did to help us make this donation to Relay For Life."
Raising money for Relay For Life while enjoying a night out…That's Younity.