December 5, 2019
Many people have asked themselves, "Is now a good time to refinance my mortgage?" The answer: possibly! Many homeowners have thousands of dollars of equity in their homes that could be put to better use. Using the equity in your home to refinance your mortgage can put you in a better financial position and help you make home improvements that increase your home's value.
Refinancing Your Mortgage for Home Improvements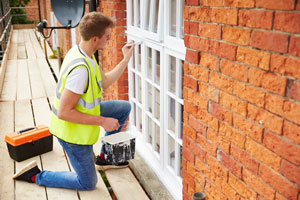 From remodeled kitchens to new roofs, there's always something you can improve around your home. Did you know that the average complete home renovation can cost up to $60,000? Many homeowners choose to complete smaller projects one at a time to make the process less overwhelming (and expensive).
If you're considering a home improvement project, you may be able to benefit from cash-out refinancing. This involves replacing an existing mortgage with a new loan for more than you owe on your house. The difference between the new loan and the money you owe on your house is paid out to you in cash.
When you use the cash-out funds towards a home renovation, you're rebuilding (and improving) the equity in your home that you initially removed by refinancing. Why not start off the new year with a cash-out refinance to fund your spring home improvements?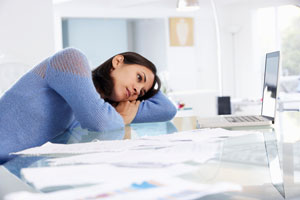 Refinancing Your Mortgage for Debt Consolidation
Cash-out refinancing is also useful if you want to consolidate your debt, especially after the holidays. Most people who refinance to consolidate debt do so because the interest rate on their secured debt (e.g. a mortgage) is lower than the interest rate on their unsecured debt (e.g. a credit card). In fact, while the average credit card interest rate is over 17%, current 30-year mortgage interest rates are under 4%.
A cash-out mortgage refinance allows you to use the extra money to pay off high-interest revolving debt, such as credit cards, and make one monthly fixed payment over a set term at a lower interest rate, as opposed to multiple payments for your mortgage and each of your credit cards. Paying off high-interest debt more quickly can even help raise your credit score, allowing you to be in a better position to make purchases in the future. Higher credit scores typically mean better interest rates.
Home Equity Loans & Home Equity Lines of Credit
Many people who have equity built up in their homes consider home equity loans and home equity lines of credit when they want to make home improvements or consolidate debt. These can both be good options.
However, refinancing may be a better choice if it shortens your mortgage term or gets you a lower interest rate. Plus, you'll get cash out for your home improvement or debt consolidation needs. In this situation, refinancing is a win-win over a home equity loan where you'd retain the higher interest rate mortgage.
Mortgage Refinancing Calculator
Wondering if refinancing your mortgage for home improvements or debt consolidation is a smart choice for your situation? There are many online calculators that can help you get an idea of comparison before and after refinancing. Try some numbers in this refinancing calculator!
If you'd like assistance understanding whether refinancing your mortgage is right for you, then the experts at Diamond Credit Union can help. Visit our Home & Mortgage Center for a variety of helpful resources, or contact the Mortgage Team directly today.