April 24, 2018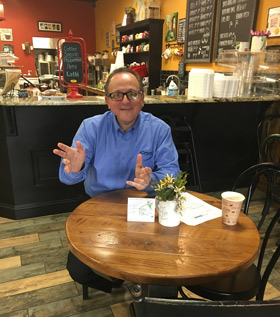 We'll be continuing our series of Coffee House Talks within the next few weeks by discussing The Process of Buying a New Home. Join area experts, including Paul Yacobowsky of Diamond Credit Union, for coffee and casual conversation about the steps you'll take during your homebuying journey. Being an informed buyer is the first step to making your home purchase a positive one.
Mark your Calendars!
BERKS: May 15 at Crave Café
4600 Penn Avenue, Sinking Spring
Stop in any time between 6-8:30pm!

MONTGOMERY: To be Announced
Visit our Calendar of Events for updates.
Here are a few of the topics we'll be chatting about:
Why You Need a Realtor
Many first-time buyers question whether they really need to partner with a real estate agent. They feel like paying a real estate agent is an unnecessary expense and they'll just deal with the seller's agent when they find a home they like. But, real estate agents can offer guidance and expertise to any homebuyer.
First off, it's a common misconception that you lose money using a real estate agent. Yes, a real estate agent is paid commission after they help a buyer secure a new home. However, it is the seller's responsibility to pay the commission for both their own seller's agent and the buyer's agent.
With cost out of the way, here are other ways that real estate agents can help you:
There is risk in representing yourself and working directly with a selling agent. A selling agent's loyalty lies with their client and you may not get equal representation, while a buyer's agent will have your best interests in mind.
You can do a lot of research and legwork online, but a realtor can be a guide through the house hunting, negotiating, and financing processes, this can be especially helpful for first-time buyers.
Agents have an in-depth knowledge of the neighborhoods and communities in which they work, including comp sale prices and current market conditions. With all of this knowledge, they can ensure you're not overpaying for a new home.
Walking Through the Mortgage Loan Process
Whether you're new to this or just need a refresher, our experts will walk you through the steps of buying and financing a new home.
Pre-qualification – A pre-qualification will give you a better understanding of the mortgage amount for which you could qualify and the price range of the homes you can comfortably afford.
Supply your lender with your basic financial information, including your income, debt, and assets. This can be done easily online or over the phone. The lender will provide you with an amount they would be comfortable lending you.
Under Contract – With pre-qualification in hand, you can begin your house hunt, looking at everything from fixer-uppers to turn-key homes or quaint Cape Codes to traditional Colonials. When you find a home you love, you make an offer that the seller will accept or counter. When you reach a final agreement, your new home is "under contract." This refers to the time between your offer being accepted and taking ownership of the home, which is typically 30-45 days.
Mortgage Application – During pre-qualification, you provided basic financial information, but now is the time to submit a formal mortgage application. Along with your application, you'll need to provide your lender with the following documents: pay stubs, W2 forms, bank statements, and proof of home owners insurance. You may be asked to provide additional information if your situation calls for it.
Home Appraisal – Your lender will require that you have an appraisal completed on your potential new home, which you would pay for. An appraiser will evaluate your home inside and out, and give their unbiased opinion of the market value of your home. Lenders want to see that your agreed upon purchase price is appropriate to the home's condition, location, and features. They may not be willing to approve your mortgage application if you're borrowing more money than your home is worth.
Underwriting – It's at this point that your lender will evaluate your application and determine the level of risk associated with lending you money. They consider the 3Cs – your credit history, your capacity to repay the loan, and your collateral (your home).
Settlement – This is when you take legal ownership of your new home. It's also called the closing process and we're discussing it in-depth below.
Closing on Your Home
At your home closing, you will to sign the final documents that officially transfer the deed from the seller to the buyer. In attendance will be the buyer, the seller, their realtors, the title agent, and the lender.
At closing, you will need have a check that covers the amount of your down payment and closing costs. An extremely common question that new homebuyers ask is: what do the closing costs include? The fees that comprise your closing costs include:
loan processing fees
title insurance
transfer taxes
escrow funds
repaying the seller for the taxes they've paid in advance
The buyer is normally responsible for paying for the closing costs. However, if you find that you're struggling to cover this up-front cost, you can ask for a seller's assist as part of your offer. In this scenario, the seller will cover part of or the total amount of the closing costs. If you are going to ask for a seller's assist, try to make it the only contingency you add to your offer.
At the completion of settlement, you are officially a homeowner. You will receive keys to your new home and you can move in that day. Congratulations!
---
Join Us at the next Coffee House Talk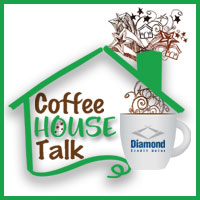 Our next Coffee House Talk "The Process of Buying a New Home" will be held:
May 15, 6:00 – 8:30 P.M
Crave Cafe, 4600 Penn Ave, Sinking Spring
There is no cost to attend and you do not need to be a member of Diamond Credit Union. Bring a friend!
Contact any Diamond Branch for more information.
---