June 18, 2018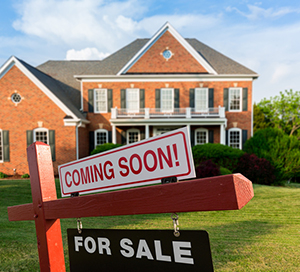 When you start your homebuying journey, it's important to know if you're buying in a buyer's market or seller's market. Understanding how to approach each market can help you set realistic expectations and make the homebuying process go smoothly.
What is a Buyer's Market?
Real estate is operating in a buyer's market when there are more houses for sale than buyers who are looking for a new home. A buyer in this market will have a larger inventory of houses to evaluate and consider. Additionally, buyers may have the opportunity to buy a home at a better price because sellers are more eager to sell.
Sellers, on the other hand, should be prepared to see their house sit on the market longer. They may also need to accept a lower price and more concessions to make the sale.
What is a Seller's Market?
In a seller's market, there are more homebuyers on the hunt than houses available for sale. Houses will sell very quickly and may sell for more than the asking price. As a homebuyer, you may face a "bidding war" over a desirable property.
Seller's markets are also called a renter's market because first-time homebuyers may decide to keep renting until the market changes.
What Type of Market Are We In?
Here are a few general guidelines to help you determine whether the current market is a buyer's market or seller's market:
June, July, and August tend to be buyer's markets, with many homes for sale.
Winter months tend to skew to the seller's advantage, with fewer homes for sale.
Areas with lots of job expansion and population growth tend to be seller's markets.
In addition, these figures can also offer clues to the current real estate market:
Number of homes for sale — When houses are slow to come onto the market, you're in a seller's market.
Recent price cuts — If home prices are being cut, it's most likely a buyer's market.
How long homes are on the market — When homes stay on the market for weeks or months, it's a sign of a buyer's market.
How many months of inventory are available — Zero to four months of inventory signifies a seller's market, while anything over eight month means a buyer's market.
More locally, here is information on buyer's/seller's market conditions in Berks County:
Average home prices have been steadily on the rise since January 2018, from $180,000 to just under $220,000 in May 2018.
Home inventory levels have decreased from 460 homes at the start of the year to just over 420 homes in the spring.
Homes are currently spending about 160 days on the market.
Buying in a Buyer's Market
When you are buying a home in a buyer's market, you have certain advantages. Most importantly, you may be able to purchase a better home at a lower price if it has been on the market for a while and the seller needs to sell quickly.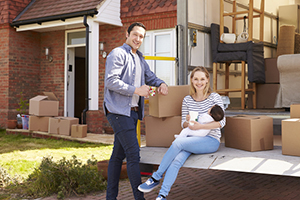 Additionally, you can benefit from your position by asking for:
Contingencies (offer is contingent on inspection), allowances or credits (money to update worn flooring), and closing cost assistance.
A shorter acceptance period (seller's time to review your offer and accept/counter offer).
A price renegotiation if the home inspection raises flags.
Buying in a Seller's Market
When you're buying during a seller's market, you might be the one having to make concessions. Here is our advice on what you can do to put yourself in the best position possible to buy the home you really want:
Have your pre-approval documents ready. This shows you're a serious buyer.
Be ready to view homes quickly, don't wait for the weekend.
You may need to make your offer at no less than list price.
You may be required to make a larger earnest money deposit.
Don't make too many requests (ex: asking owner to make small repairs, include the washer & dryer in the sale, or pay to replace old carpeting).
Be prepared to cover all closing costs. Avoid asking for seller's assist to cover these costs.
Whether you're buying your home in a desirable buyer's market or a fast-moving seller's market, the mortgage experts at Diamond Credit Union can help you get financing in order quickly and efficiently. Contact us today!