November 19, 2018
How Second-Time Homebuyers Balance Buying and Selling at the Same Time
First-time homebuyers get a lot of attention because the whole process is new to them. It's assumed that second- or third-time homebuyers don't need as much guidance since they've been through it all before. But as a second-time homebuyer, you face your own unique challenges in the homebuying process. Can I buy another house before I sell mine? Where will my down payment come from? These are all questions you might be asking yourself and we can help you determine the answers.
Unique Challenges when You Buy Another House before Selling Your Current Home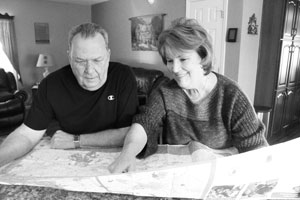 This is probably the biggest challenge for a second-time homebuyer. Buying a new home before you sell your current home can put you in the position of carrying two mortgages, which is not ideal. However, if your desired location is in the midst of a seller's market, homes on the market are selling fast and you may need to move quickly to get the home you want. Hopefully, it means your house will sell quickly as well.
Your best course of action is to sell your current home before making an offer on a new home. Selling your current home first has plenty of advantages. As a seller, you're not forced to accept a less-than-ideal offer just so you can unload the additional mortgage payments. As a buyer, you can avoid the "contingent on buyers' selling their home" clause on your offer.
Selling Your Home Helps with Your Down Payment
As a first-time homebuyer, you saved diligently for a down payment. This may not be the case the second-time around. As a second-time homebuyer, your down payment and closing costs will likely come from the profits gained on the sale of your first home. This is another benefit of selling a home before buying a new home.
If you are unable to sell your current home first or if you sell your current home at a loss, you'll need other options to save your down payment.
Finding a Second Home May be Harder
Here's another reason you may end up selling your home before finding a new home — you're probably going to be a lot pickier this time around.
As a first-time house hunter, you had a general wish list: number of bedrooms, general location, style preferences, and thoughts on a move-in ready home versus a fixer upper.
But as a second-time buyer, you know a lot more about homeownership, the mistakes you made the first time, and what you are (and are not) willing to live with. So, your wish list now includes specifics like, a desirable school district, a certain square footage or lot size, and the opportunity to avoid repairs you know will be costly. More than likely, this will reduce the number of homes that meet your criteria.
Are you a second-time homebuyer who is buying and selling a home at the same time? Diamond's Mortgage Experts can help you through both the home-buying and home-selling processes.