June 9, 2021
Enjoy this follow-up to last month's blog about the threats that are lurking in today's technology. While new gadgets seem harmless and helpful, attention was brought to the fact that these devices can leave you and your household susceptible to cyber-attacks. Here are tips to protect your network while enjoying the latest and greatest technology.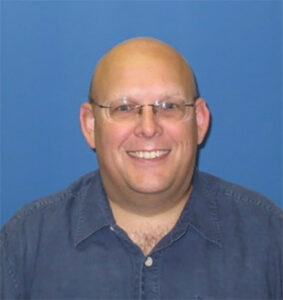 Photo: Diamond Credit Union VP/ Chief Information Officer, Jim Daly
By Jim Daly, VP/ Chief Information Officer for Diamond Credit Union
The connected home, where everything in your house can talk to each other. Running low on milk? The refrigerator can order that for you via a touch screen on the door. How about turning on the lights when you walk into a room because you are wearing a watch? Pretty efficient, and really cool technology. Even when you are comfortable on the sofa and want to turn on the heat just by using your voice. We're not talking about the Jetson's anymore; this Internet of Things (IoT) is all here now, and it's not going away.
With this convenience brings additional risks to your home environment. Many of these IoT devices use the same network as your home and work computer, for example. A bad actor gaining access to your connected thermostat can also allow them to gain access to your laptop – which has lots of personal and valuable data. As manufacturers rush to push out more devices, and keep them easier to use by consumers, securing these devices often falls down the priority list. This is an area that should not be ignored to keep your data safe.
There are ways you can help protect yourself and protect your network, to make these devices safer to use. Some recommendations can be as follows:
Change the default username and password on your modem. Devices are often made and shipped with the same username and password, making it very easy for bad actors to know this information.
Create a "guest" network and connect the "things" to that and your computers to the regular network. This will help keep your connections separate.
Use different passwords (and if possible, different usernames) on each and every site and device. When bad actors get a set of credentials, they will try them against everything they can find. Keeping these different limits the bad actor's access.
Make passwords longer and more memorable. The longer a password is, the stronger it becomes. Think of passwords like the lottery – there are games where you select two numbers, some with three numbers, some with four and even five. If you are playing the two-digit game, there are 100 possible combinations (00 to 99). However, if you play the five-digit game, there are 100,000 possible combinations (00000 to 99999). Each extra character makes your password significantly harder to guess, or crack. Using a password manager can help immensely.
Always update your devices when updates are available. Often, these updates contain security fixes.
We should not be afraid to use this new technology when it becomes available, but we should take every precaution available to us to help keep them safe.
Jim Daly has been guiding Diamond with expert advice in information technology for 19 years. Daly has a Master of Science in Information Sciences and a Master in Business Administration from Penn State University.