February 14, 2019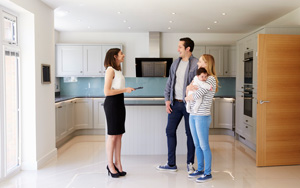 In the process of buying a new home, you'll be presented with numerous documents that need your signature. And while your real estate agent, mortgage specialist, or closing agent may give you a quick description of the form, you may find your mind is swimming while you nod your head and sign. Before you get too far into the mortgage process, dedicate a few minutes to understanding mortgage documents you'll encounter along the way. Once you do, you'll feel much more confident as you go thru the mortgage process.
Mortgage Loan Documents
Purchase Offer
This is the offer presented by a potential buyer to the seller, outlining their proposed purchase price and sale contingencies. The seller reviews the offer and then approves it or makes a counter offer. Once the buyer and seller agree to final terms, the offer is signed by both parties. Once you have a purchase offer, send it to your lender to start the mortgage loan application process.
Rate Lock
If you've applied for a fixed-rate loan, your mortgage lender will lock in your interest rate at the current rate and it will remain the same throughout the life of your loan. If your loan is an adjustable rate mortgage (ARM), the rate lock will lock in the current rate for the initial introductory period.
Mortgage Application
The official mortgage application will require you to collect and submit information concerning your income, assets (what you own), and liabilities (what you owe). You'll also need to include information on your new home.
In addition to the mortgage loan document, you'll typically need to supply the following paperwork:
Most recent pay stubs (past 30 days)
Most recent W-2 statements (past two years)
Most recent bank statements (up to three months)
Loan Estimate
Once your mortgage application has been completed, a loan estimate is generated within 3 business days of receiving the executed sales contract and before going through the underwriting and approval process.
The loan estimate is a plain language document (free of dense legal copy) that lays out your:
Mortgage Terms — Loan amount, interest rates, and initial monthly payment.
Escrow Account (money for taxes and insurance) — Is an escrow account required? What amount of money is needed for escrow?
Settlement Charges — What you'll need to pay at closing: credit report fees, home appraisal fee, title search fee, down payment, etc.
Commitment Letter
Your final mortgage loan document is the commitment letter. It gives a final outline of:
Your mortgage loan amount
The number of years you have to repay the loan
Your interest rate
Mortgage Closing Documents
You'll receive the following mortgage closing documents from the title agent prior to your closing date:
Closing Notice
The closing notice provides information on the date and location of your closing. It will also outline what you need to bring to the closing proceedings:
Photo ID
List of your residences over the past two years
Bank check or wire transfer to cover closing costs
Closing Disclosure
This is another plain language document that you will receive at least three business days before your closing date. It includes all your financial obligations for closing, including closing costs, tax and insurance payments, and breakdown of your mortgage loan.
Documents to Sign at Closing
At your closing, you'll see a lot of paperwork! Here is a list of mortgage closing documents you'll be responsible for:
Promissory Note
This form states that you are legally in debt for the property. It's a formal promise that you will repay the loan according to the approved terms. The form also outlines what happens if you fail to make payments on your loan.
Deed
This form is the legal transfer of ownership and title of the home and property from the seller to the buyer.
Mortgage or Deed of Trust
Using a mortgage or deed of trust document, you, as the new homeowner and borrower, transfer the title to a third party (your lender). When your loan is paid in full, the title goes back to you. It also states that the lender can take back the property if you fail to repay. Finally, it says you will keep the home in good condition, carry insurance, and pay property taxes.
Initial Escrow Disclosure
This form outlines how the lender plans to distribute the money in your escrow account if you chose to or need to escrow funds: property taxes, homeowners insurance, private mortgage insurance fees, or homeowners association fees, if necessary.
Additional Mortgage Closing Documents
Signature Affidavit — Your formal signature on this form is used to determine the legitimacy of your signature on all other documents.
Certificate of Occupancy — For a new home, this indicates that the home is ready and safe for occupancy. For an existing home, it states how soon you are able to move in and what happens if you use the home in an unapproved manner.
First Payment Notification — This document outlines the first payment date and amount (principal and interest) of your mortgage and information on how to pay it (physical address or website).
Servicing Disclosure — This disclosure identifies the lender servicing your loan and states that your loan can and may be sold in the future.
Private Mortgage Insurance (PMI) Disclosure — If your mortgage requires PMI (typically if you have loaned more than 80% of the home's value), this form outlines your rights and responsibilities to pay PMI, how much you'll pay and when it's due, and information on requesting PMI termination.
Appraisal Acknowledgement — Signing this document shows that you are aware that you can receive a copy of your home's appraisal.
Equal Credit Opportunity Act Disclosure — This states that you are aware that your loan can't be denied on basis of race, creed, sex, or other protected status.
Mortgage Fraud Statements — This form states that you are aware of the various forms of mortgage fraud, potential penalties, and how the U.S. government investigates and prosecutes suspected fraud.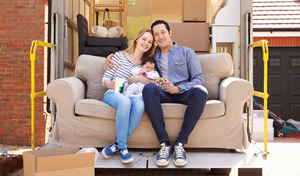 If you're ever in doubt, follow the advice of Ben Huard, Sr. Real Estate Originator at Diamond Credit Union, "If something doesn't make sense, or just isn't clear to you make sure to ask us for clarification. You should never sign something until you completely understand what it is you are agreeing too."
Understanding the various mortgage documents can help you feel empowered through the entire homebuying process. The mortgage experts at Diamond can answer the questions you may have on buying a home, applying for a mortgage loan, and the closing process.