August 25, 2016
In today's world, it's unfortunate, but identity thieves are all around and they are looking for unsuspecting victims. The good news is, you'll be ready for them. Watch for these red flags so you'll know when something isn't right.
1. You receive a letter that you've just won the lottery!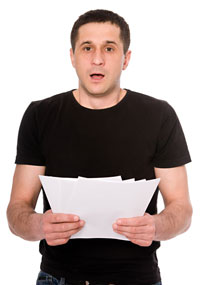 Fantastic News! Except that you didn't play the lottery and if you did, you would have had to turn in the ticket. Along with a letter, you will have received a check. You'll be asked to deposit the check and then wire back some money to pay the taxes. The problem is that the check is a fake, and if you successfully deposit it at your bank or credit union, it may take a few days for the truth to come out. Meanwhile you've already sent the money to them and you can never get that back. Plus, you will likely get a fee for a bounced check and, if you began spending that money, you may get hit with overdraft fees if your balance can't cover your purchases.
What to do: If you get a letter and a check like this, you should feel confident about just shredding it. If you are really unsure, bring it to your trusted financial institution and talk to a representative to explain your hesitation. They will help you determine if it is fraudulent and keep you from losing money.
2. They want iTunes Gift Cards as payment.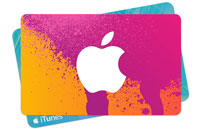 Most commonly this gift card scam has been from people claiming to be the from the IRS, FBI, or Justice Department demanding payment of back taxes with iTunes gift cards. However, scammers can pose as anyone, even a family member or police officer. At the end of the day, no one is going to ask for a gift card to iTunes or anywhere else as payment. It just doesn't happen, unless maybe it's a 14-year-old babysitter. Even she will probably ask in person instead of over the phone or via email.
What to do: Hang up the phone. Ignore the email. Definitely don't send a gift card.
(Photo credit: https://support.apple.com/en-us/HT204199)
3. Tech Support is Calling You.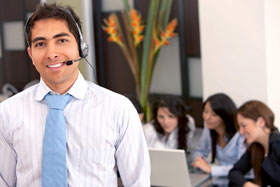 Well, that's great service! The Tech Support company or even Microsoft called you to report a problem. If it sounds too good to be true, it is. Unless you called your trusted tech company and were waiting for a call back, then this is definitely a scam.
What to do:Hang up. Do not give them any personal or payment information, and especially do not give them the computer information they are asking for. They can use that to remotely control your computer, plant a virus or steal all of the information you have saved. Take note of the phone number and the name of the company they claim to be from. Then report the incident to local police.
4. Your financial institution forgot how to spell its name.
Text messages, emails, even letters claiming to be from your bank or credit union asking you to take action are a common scam. The first clue that this is a phishing scam is that the name of your financial institution isn't mentioned and it simply says "your bank" or they spell the name incorrectly. If you use a credit union and they say "bank" that's not right.
What to do: Don't call them or send them money. If you are concerned, call your financial institution at the usual number, not the new one provided. Take a screenshot of the text message or email or make note of the phone number and report it to local authorities.
5. Your elderly friend or relative starts talking about people calling them for money.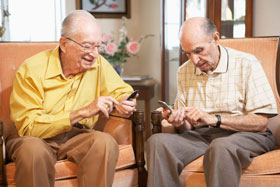 It's a sad truth that elderly people are often targets for identity theft and especially phone scams. It's important for us to look out for the elderly people in our lives.
What to do: If you suspect your friend or relative has been a victim of fraud, talk to them to get as much information as you can. Help them cancel compromised credit cards and report issues to their financial institution and the local authorities. Help them get their credit report or take them to a trusted resource for a credit review. Consider adding them to the National Do Not Call Registry and explain that they should avoid calls from untrusted numbers.
No matter what the situation is, if it seems sketchy to you, don't give out any payment of personal information. You can always contact the company that claims to be contacting you directly through a trusted phone number and verify that they don't need anything from you. Don't let anyone push you into sharing information you don't want to share. Making people nervous is how they trick them into sharing information they normally would not.
For more information on avoiding fraud, visit the Fraud Report page.