November 6, 2015
It's easy to put insurance on the back-burner. You know it's something you need eventually, but right now there seem to be so many other pressing issues to focus your attention and money on. So you add it to your financial to-do list and promise yourself you'll get to it later this month, in a few months or later this year.
This is probably why 40% of Americans have no life insurance or one in every eight motorists is underinsured. It's important to realize that insurance is worth the additional cost each month, because when accidents happen and you're not covered, you'll be hit even harder with out-of-pocket expenses that you are not prepared for.
Insure your AUTO
You're rear-ended on the way to work when you're already running late… not good. Your car is only three months old… things are not looking up. When you find out the other driver only carries the minimum insurance… this definitely just got worse! But, this is where your own auto insurance policy can save the day.

What is covered?
As a bare minimum you need to carry liability insurance and each state has a minimum amount of insurance you are required to have. Liability insurance covers the cost of repairing property and medical bills for those you hit, as a result of an accident you caused.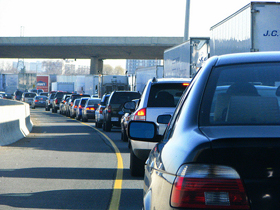 Beyond liability insurance you can also opt to purchase:
Collision coverage- Collision coverage will pay for repairs to your car or for the value of your car, if your car is totaled as a result of an accident.
Comprehensive coverage – If damage to your car is not the result of a collision, for example vandalism, weather damage, or your car is stolen, comprehensive coverage will cover the costs of repair.
Personal injury protection – PIP coverage can be used towards medical costs for yourself and your passenger, no matter who is at fault for the accident.
Uninsured/Underinsured motorist protection – If you're involved in an auto accident with an individual with no insurance protection, or the bare minimum protection, this coverage can help you pay for the expenses that their plan, or lack of plan, cannot pay for.
How much coverage do I need?
You should consider carrying more liability insurance than your state's minimum. If you're found at fault for an accident and the total costs exceed the amount your insurance covers, you will need to pay the remaining costs out of pocket. For additional collision or comprehensive coverage, the older your car is and the more it's value decreases, the less you may need to carry these options.
Insure your HOME AND PERSONAL PROPERTY
When your expensive camera equipment is stolen on your family's cross country road trip or your future quarterback throws an errant pass through the neighbor's kitchen window, did you know that your homeowners insurance has got your back?
What is covered?
When you buy a home, obtaining homeowners insurance should be your very next move. Homeowners insurance, and even renters insurance, covers and protects a lot more than you might realize. In addition to damage to the structure of your home by a fire, natural disaster, or other insured disaster, your insurance coverage also extends to: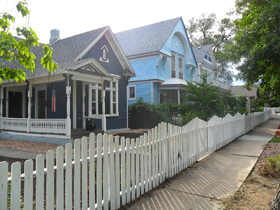 Your personal belongings, whether they are stolen or damaged inside your home or while you're away from home.
Liability protection for personal injury or property damage caused by you or a family member or pet (a dog bite or that broken window) or a no-fault injury occurring on your property (slipping on an icy sidewalk or tripping down the stairs).
Additional living expenses if your family is displaced from your home.
How much coverage do I need?
It's suggested that you carry enough coverage to rebuild your home, if necessary. Add another 50-70% of that cost to cover your personal belongings. Coverage plans for liability protection start at $100,000 and can go as high as $300,000.
If you're not a homeowner:
If you rent a house or an apartment, your landlord is responsible to insure for the structure of the building against fire or other disaster. However, renters insurance is a great solution for protecting your personal property from loss due to fire, disaster or theft. Just like homeowners insurance, renters insurance policies include personal property coverage, liability coverage and living expenses. As of 2012, only 31% of renters carried insurance. A surprising statistic when you consider that a renters insurance policy can cost as little as $15 per month.
Insure your LOSS OF LIFE
Admittedly, it's not a pleasant subject to talk about, but getting a life insurance in place will certainly allow you to live life to the fullest with the confidence that your family is taken care of.
What is covered?
If you pass away, your life insurance will provide your family with the amount of money your policy was set up for. Life insurance is meant to ensure that your family has the financial means to cover the loss of your income, cover funeral expenses and pay off outstanding debt.
How much coverage do I need?
There are several things you need to consider when determining how much life insurance you should carry: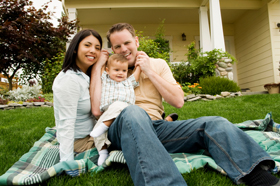 If you have not already pre-planned and paid for funeral expenses, your family will need to cover these costs. Average funeral costs are approximately $7,000.
When planning for the loss of income, it's a good rule to cover 10 times your annual gross salary. If you are a stay-at-home parent, life insurance should cover the costs of jobs you do around the home, most importantly child care costs.
Include enough coverage to assist in paying off any large debts, including a mortgage, car payments or credit card debt.
Consider investing in your children's education. In the next 15 years, tuition to a state university could cost around $57,000/year and a private university could cost $130,000/year, depending on inflation.
As a credit union member, you have the opportunity to participate in a specialized insurance program to provide valuable protection for you and your family. Learn more about the partnership between Diamond Credit Union and TruStage Insurance.