October 18, 2016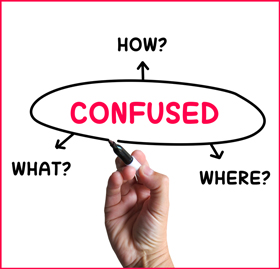 Even though credit unions have been around for over 100 years, there are still a lot of misconceptions that circulate about what credit unions offer and how they operate. The biggest difference between banks and credit unions is that banks are for-profit financial institutions that are owned by the bank's shareholders, while credit unions are not-for-profit financial institutions that are owned by the credit union's members. Beyond that, you may be surprised to learn they are not that much different at all.
We have outlined some of the most common credit union myths in order to better define what a credit union can offer and how you can benefit from managing your finances with a branch near you.
Myth #1: Credit Unions Aren't High Tech Enough to Offer Mobile Deposits.
With the rise in mobile banking, many people automatically assume that smaller-scale financial institutions, such as credit unions, are lacking on the mobile front. Contrary to popular belief, credit unions keep up with the advances in technology.
Here are some online and mobile services you can expect to find at various credit unions:
Online Banking
Access accounts to see account activity, transfers funds, view statements, and more
Pay your bills automatically (or manually) from one convenient location
Instantly submit check deposits online, skipping the trip to a branch location or ATM
Mobile Banking Apps
Mobile Check Deposits – easily deposit checks within the app by simply taking a picture from your mobile device; depending on the credit union, you will have immediate access once your deposit has been made.
Check account balances
Transfer funds
Search for no-surcharge ATMs
Easy navigation
Myth #2: Credit Unions Are Not Federally Guaranteed By the FDIC, So My Deposits Are Not Safe.
When it comes to guaranteeing that your money is safe and secure, it is understandable to turn to a financial institution that insures deposits.
The FDIC insures deposits in banks and savings and loan associations, but not in credit unions. However, credit unions have their own insurance fund that is run by the National Credit Union Administration (NCUA), which is also a government agency.
Just as banks display the FDIC insurance sign, credit unions also display the official NCUA insurance sign at their offices and online.
Myth #3: Credit Unions Do Not Offer Rewards Programs.
The presence of rewards programs varies by organization, but is not completely obsolete among all credit unions. Oftentimes, people get caught up in the importance of rewards and forget about the fact that credit unions are relationship-driven and have competitive rates and products to offer their members.
Another thing to keep in mind when weighing the benefits, is that credit unions share profits with their members through low or no fees for services and competitive rate credit cards. So the more your credit union grows in assets, the more you benefit by being a member.
Myth #4: Switching From a Bank to a Credit Union Will Be a Hassle.
Whether you are switching from bank to bank or from a bank to a credit union, there is sure to be anxiety associated with the transition. Many people have automatic bill pay and automatic deposit services associated with their accounts and worry about how those services will be affected when switching to a new account.
Switching from one financial institution to another is something that happens all the time and credit unions work to ensure that the transition runs smoothly so that services are essentially uninterrupted. Highly skilled credit union member advocates educate members and will guide them through the specific timeline to follow when opening new accounts and closing old accounts.
What Misconception Does Diamond Credit Union Hear the Most?
Chelsea Fry, Director of Retail Delivery Services at Diamond Credit Union shares, "One of the most common misconceptions we often hear is that we are 'too exclusive' and that folks believe they cannot become a member. While credit unions have specific membership criteria — for example, employment based or community based—everyone should be able to find one they are eligible to join. For example, membership to Diamond Credit Union is community-based and is open to anyone who lives, works, worships or regularly conducts business in Berks County and the Pottstown area. So if you live here, you belong here!"
Are you thinking about joining a credit union, but have hesitations about the products and services that are offered? Contact a Diamond Member Services Representative today to find out more about becoming a member.